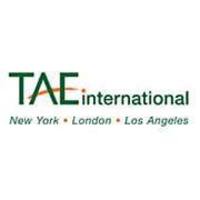 What the Banks Won't Tell You
New York, NY (PRWEB) December 9, 2008
Massive layoffs and budget cuts are hitting companies of all sizes leaving them ill prepared for an even more difficult sales and marketing process in 2009. The recession has left these companies with less people and less money to go after a market where less customers are spending less money.
Author and Marketing Guru Kevin Daum of TAE International has launched TAE International to help companies through this sales and marketing crisis with true Recession First Aid.
Kevin's company, TAE International, now offers a Recession First Aid Kit for sales and marketing. This 60 day intensive package will quickly and affordably help companies retool with the reduced staff and budgets.
To survive in this recession, a company's value proposition needs to be clear and compelling. Sales people and marketing materials need to reflect that value proposition in a consistent and compelling manner.
Within 60 days TAE International experts will objectively:

Analyze and retool the value proposition
Eliminate ineffective and unnecessary collateral
Assess and redefine the sales process
Realign the sales and marketing focus
Surface creative marketing solutions
TAE International experts will provide a strategic Recession First Aid document and align the team in coordinated workshops to get them geared up to capitalize on the many sales opportunities afforded in a recession.
TAE International experts have the depth and experience of building and growing sales and marketing in recessionary times. Their breadth of experience in the financial, academic, entertainment and entrepreneurial worlds will give companies the broad based resources needed to get back on track.
Kevin Daum is a creative, successful author and marketer, as well as Inc 500 entrepreneur and Principal of TAE International, a strategic sales and marketing consulting company. He has authored several columns and books including "What the Banks Won't Tell You" and "Building Your Own Home For Dummies" and his new book "Green Home, Green Pockets: How to Pay For and Profit From 50 Green Home Projects". He is now addressing the broader customer experience in his forthcoming book "Pursuing The Awesome Experience; Eliminating Mediocrity for Yourself, Your Company and Your Customer".
Kevin speaks regularly on marketing, creativity and entrepreneurship. He can be reached at Kevin at TAEInternational dot com or 212-464-7356.
TAE International is a privately held company with offices in New York, London and Los Angeles. TAE International helps companies design and execute intentional sales and marketing strategies that cost less, close more and provide The Awesome Experience for both company and customer. More information including Kevin Daum's full bio can be found at Kevin Daum.
Ballantines PR:
Tel: 310 454 3080
Ballantines PR
###