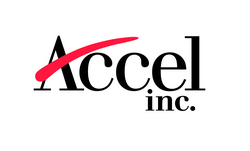 Each of us at every link of the supply chain must share in the declining margins to get through the current economic climate
Columbus, Ohio (PRWEB) April 1, 2009
Enough gloom and doom: savvy entrepreneurs view this as a time for long-term growth positioning, says Tara Abraham, CEO of Accel Inc., a global consumer packaging business which has enjoyed double digit growth through most of its 13 years. "There is enormous opportunity for innovative and value-oriented firms to advance forward quickly," she says, offering concrete strategies to grow and recession-proof your business in 2009 and beyond.
"Now is a time for business owners to look inward by creating efficiencies and shoring up client relationships, and at the same time look outward by forging new business directions," she says. "Companies go wrong by slashing expenses and losing innovation and productivity in the process. Every single cost cut must result in greater efficiency."
Here are Tara's five strategies for navigating your company to prosperity:
1) Enable employees to do their best. Accel has long inspired each and every person among its engineers, packaging designers and assembly line workers to maximize output and efficiency through the company's principles of conduct - "ownership, integrity and inclusion" - and ongoing motivational campaigns. Now Accel is taking this to the next level with its new Product Management Office headed by a Fortune 500 veteran who will provide employees with consistent processes and procedures that support their drive towards excellence.
"My vision for the PMO is to ramp up efficiency and deliver above client expectations," Tara says. "We will apply Agile project management to create constant improvement, ensure that our processes fit the project and provide the accountability our clients deserve."
2) Stop bleeding time. The biggest factor in attaining this efficiency is time. "This year we are becoming even more rigorous in analyzing each step that a product takes in the process - from intake to output," she says, from the time a client's products arrive at the Accel facility, to every step of its state-of-the-art packaging process.
"Our organization is now very transparent - we know what every person needs to do and needs to achieve. There is no room to hide," she says. The result is that employees take more responsibilities for their own time management success. Achievers enjoy greater exposure to top level management and access to a faster upwardly mobile track.
3) Share profitability with your clients. So now that you have found ways to save money and boost productivity, you put it all back into the company, right? Not entirely, says, Abraham. "We can't expect our clients it be shaving their margins while we aren't. We pass along part of our savings to them because we believe it is part of our long term relationship."
Since opening its doors in 1995, Accel Inc. has cultivated and retained deep relationships with core clients such as The Limited with whom Abraham intends to partner throughout challenging times. "Each of us at every link of the supply chain must share in the declining margins to get through the current economic climate," she says. "We are looking at our suppliers as well so we can pass along further savings and be competitive end-to-end."
4) Go for the growth areas. Pharmaceuticals will continue to grow as baby boomers require more health care products, so Accel is expanding its business in this arena. "Pharmaceuticals, home test kits, and medical devices will continue to be in demand as the population ages."
Pet products are another growth area which Accel is pursuing. It is projected to be a $40 billion dollar market as people continue to spend money on their pets. "They are part of the family and a source of comfort in difficult times," she observes.
5) Acquire businesses to supplement yours. It may sound counterintuitive at a time when it seems everyone is saving money, but sometimes a down market is the optimal time to buy. "We are looking to acquire contract packaging businesses whose busy times complement our slow season," Abraham says, "Our busiest season is the holidays, so we are on the lookout for companies that ship in the spring and summer, say for Easter or Home Improvement/Lawn and Garden."
To speak with Tara Abraham about her business-building strategies, contact Lynthia Romney at 914-238-2145 or respond to this email.
###