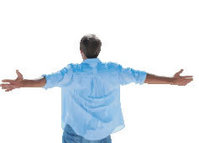 London (PRWeb UK) April 14, 2009
With the economic slowdown forcing many to refocus their career and domestic goals, the Selftrade research of 2,095 UK adults discovered that around 50% of British adults have been forced to make a 'Plan B' in the last year, as their lives have taken a surprise turn in a different direction. In 87% of these cases, a life change drove a major shift in financial outlook and habits.
A growing dislike of debt (45%) coincided with a focus on living within one's means (28%), preparing an emergency savings fund for the family (29%) and saving for something before buying it (21%). Almost one in four said they are ditching their financial adviser in favour of managing their own financial affairs (23%).
Subsequently Selftrade has identified the need for people to empower themselves by taking control of their finances to secure against financial difficulties should a lifestyle U-turn be necessary. This fresh new research looks at the different circumstances that have caused people to change their attitudes to money in turn.
Redundancy
A major issue in the recession, people that have been made redundant were those most likely to focus on real and immediate issues. They were the group most likely to have become most focused on the financial security of 'number one' (28%), and had become the least materialistic in the number of luxuries or domestic items they wanted to buy (28%). They had a stronger sense of the value of money (34%) but were the group least intolerant of debt - no doubt because they were, perhaps, the group most likely to be living with it or needing it.
Back to college
Adult education has value in itself but it also emerged as the driver for one of the most positive financial outlooks among 'Plan B' adults. Adults going back to university later in life became the group most likely to say they thought longer term when saving and investing (24%) and they also had become the group most likely to sacrifice instant gratification for a long-term goal (27%). As this group prepared to live a more frugal life, they balanced a strong sense of the value of money (45%) with a strong dislike of getting into debt (53%).
Back from the red
People that have been through major financial difficulty - an IVA or bankruptcy - emerged as those with the most defined sense of parameters. More than two in five people here (41%) said they now lived strictly within their means and they were the group most likely to say they were now less cavalier about the future or about money (28%).
Relationship break-up
Adults that had been through a divorce or messy break-up were those most likely to make their own decisions (31%). This sense of independence followed when it came to ideas on money and, whilst disliking the idea of getting into debt (34%), they were the group that were least bothered about saving money (5%).
Surprise pregnancy
Couples that find out they have a surprise addition to the family on the way go through two quick changes in financial behaviour. They suddenly became a group less cavalier with money (20%) and were also the group most obsessed about building an emergency savings fund to fall back on (38%).
The Forever parents
An emerging social trend in "Recession Britain" is the growth of the multi-generation home. Parents who experienced the surprise return of their adult children back home went through a number of sudden financial shifts. Suddenly devoid of their independence they were the group least likely to put themselves first (14%) or to be selfish when planning financial goals (15%). They were also the group most relaxed about taking on more debt (12%) and were least bothered about boosting their savings (10%) or investments (17%) - probably because they had little left over that they could put away.
New work-life balance
People that had deliberately changed their job in order to achieve a better work-life balance emerged as the group now most likely to go for a balanced portfolio when it came to investing. They were also the group most likely to say they were now less cavalier about the future or about money (28%).
Dr Stephen Barber, Head of Research at Selftrade comments:
"Our fresh new research offers two pieces of good news. First, there is clear evidence from our data to suggest a financial mind shift is taking place. Brits are becoming intolerant to debt and are sacrificing the lure of instant gratification for long term goals and these are all prerequisites for a genuine savings culture returning to Britain.
"Second, it is clear from our research that attitudes to money do not remain constant during adult life. Almost one in two adults have experienced a Plan B - the need to re-plan life in response to major and unexpected event or incident - such as divorce, an illness or, more recently, redundancy. As people go through such experiences, the slate is wiped clean and they re-focus and re-plan their life and goals and their financial priorities change to reflect this. At Selftrade we offer people a range of financial and investment products that people can use to regain control of their money. Making use of the annual ISA allowance is a start and helps to make investments as tax efficient as possible."
About Selftrade
Selftrade allows new customers to get trading in just 10 minutes. Whether individuals choose to deal online, by phone or via the internet on their mobile, they will pay the same flat fee of £12.50 for each trade.

Selftrade is one of the UK's largest execution-only stockbrokers.
Customers can manage their investments in Dealing, Shares ISA, and SIPP Dealing accounts. Child Trust Funds, Child SIPP, Company Dealing and Investment Club accounts are also available. A CFD and spread betting service is provided in conjunction with City Index.
Selftrade is a trading name of Talos Securities Limited, which is authorised and regulated by the Financial Services Authority and is a member of the London Stock Exchange and PLUS Markets.
###