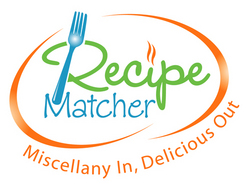 With RecipeMatcher's unique ingredient based recipe finder, families can now stick to their food budget by cooking recipes with ingredients that are already at home.
San Diego, CA (PRWEB) July 13, 2010
RecipeMatcher is here to help families that are trying to stay within a strict food budget. RecipeMatcher allows its members to search recipes based on ingredients/groceries they already have at home. With RecipeMatcher, families can stay within their grocery budget every month.
RecipeMatcher also has the answer for the sweet tooth in your family. With thousands of desserts you can make with ingredients you already have at home, your sweet tooth will never be disappointed. Try RecipeMatcher's recipe for lemon bars, brownies, pies and more.
Additionally, RecipeMatcher has a wide variety of recipes. RecipeMatcher has a recipe for you from a delicious pot pie recipe to an awesome chicken casserole recipe. RecipeMatcher is your recipe source for those families on a food budget.
Join RecipeMatcher in its fight against expensive meals at home. It's easy to join RecipeMatcher and the RecipeMatcher cooking community is full of cooking tips and recipes. Sign up with RecipeMatcher and submit/share your recipes with RecipeMatcher's amazing cooking community!
# # #