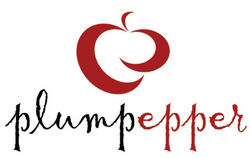 We want people across the world to revel in this simple treasure called food, sharing their life stories over all things epicurean
Chicago, IL (PRWEB) October 23, 2009
Plumpepper, LLC just launched a new and revolutionary culinary website (http://www.plumpepper.com) that will bring together foodies across the world. Plumpepper.com is a culinary social networking site devoted to food and wine, and everything in between. Based out of Chicago, this website provides the most comprehensive yet simple and easy to use interface in a beautiful design.
"Not only does Plumpepper provide the latest technologies to help our users search, post, and share recipes and wine stories with friends and families across the globe, we also offer a blog section where they can talk about their last experience at a restaurant, a hotel, a lounge," said Rama K. Kuchipudi, Chairman & CEO of Plumpepper. "Ever since the beginning, food has always been the simplest of creations, yet in today's times, this simplicity, this amazing joy, is often times overlooked. The goal of Plumpepper is to bring some glory back to the foodie community, through the art of real cooking and interaction with other foodies."
Plumpepper.com was launched so anyone in the world can share their experiences, their recipes, and their histories with one another in a culinary frame of mind. The sincere hope is that foodies will use Plumpepper.com in a way that enhances their lives through food and wine, just as it has done for its founders.
About Plumpepper, LLC:
Plumpepper, LLC was launched by Rama and Karine Kuchipudi. It is the first and only website of its kind, making for a one-stop shop geared towards everything culinary. The company was born out of the passion of the couple, food and wine.
"We want people across the world to revel in this simple treasure called food, sharing their life stories over all things epicurean," concluded Rama.
For further information, please visit http://www.plumpepper.com.
###