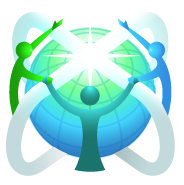 ReciProty is taking Networking and Marketing to a Whole New Level!
Beaverton, Oregon (PRWEB) October 23, 2012
When its creator needed guidance and resources to help cope with her personal and business tribulations throughout the years, support wasn't easily forthcoming. Knowing that she is not alone, Renee Wilbur set out to create a community networking platform where members can meet online or locally to connect to the support they need. The result is a local support system providing community services, business networking, small business resources and online marketing opportunities.
There was a time when community involvement and a local support network were the backbone of American culture. The corner grocer offered not only fresh milk, but also a kind smile. Neighbors provided continual support and community services to those in their neighborhood that were in need. ReciProty is bringing those ideals back to the forefront with its online networking platform. The days of the local community are here once again.
ReciProty [re-sip-row-tee] is a community networking website working to re-establish the community spirit that once dominated the American way.
For years, Wilbur struggled with the loss of her two brothers and her sister in separate family tragedies. In 2008, her husband was also diagnosed with four brain abscesses. Struggling to find the people and resources she needed, Wilbur set out to assist others. "There are countless people in our local communities willing to help and offer advice," explains Wilbur, "but many people in need are unaware of who to connect to for support. ReciProty is changing that."
Despite all odds, she set out to build a networking platform that provides local assistance and resources to anyone and everyone in need. ReciProty.com is the product of years of patience and relentless pursuit. Unlike other social networking platforms, ReciProty focuses on local communities and unites the human connection, which so many people desire, with the resources available utilizing today's technologies.
Wilbur continues, "ReciProty provides a place where members do not have to scramble and search endlessly for the support, resources, and information they need. With consideration, teamwork, and an organized informational system, we can all profit by saving time, sharing resources and working together; thus, bridging the gap between needs and resources. ReciProty brings people together within minutes, so they can support each other online or in person, twenty-four hours a day, seven days a week. ReciProty eliminates many wasted hours and is a powerful tool for personal and business support."
The site boasts over a thousand resource categories. Each category is selectable by the user, allowing members to customize their experience and to quickly find the support and business services they need. Members can announce local events, notify members of the vital services available to them and share relevant information specific to their needs. Through ReciProty's built-in messaging system, members can ask questions or reach out for help and expect responses from other members.
Similarly, the business community is finding considerable benefit from ReciProty's unique local business networking platform. Businesses are profiting by advertising their business for free, generating leads, posting discounts, and networking with other local business members. Additionally, business members can share resources, promote upcoming events and share referrals within minutes. The benefit that local businesses are receiving from ReciProty is already beginning to impact the way members interact. Business members are literally becoming each others sales force!
By connecting trusted relationships, members can now build a supportive network for themselves, their business or even their loved ones in another state. Individuals are able to promote the businesses they value and find recommendations of trusted resources when they're in need. Members are shopping locally, supporting one another, their non-profit organizations and a myriad of causes which strengthens their community and ultimately themselves.
"In just minutes, members can now learn what it took years for other members to discover," Wilbur passionately explains. "We are all in need of help now and then. No one can succeed without the constructive support of others. When in need, especially when emergencies occur, local resources and opportunities are priceless!"
"My vision for ReciProty comes from my personal and professional experiences, which I am convinced were meant to occur, in order to relate to and help so many others in need. I created ReciProty to simplify and narrow the search for information and local resources. With ReciProty, trials and challenges can turn into triumphs and victories."
To check out the site, please visit: http://www.reciproty.com
To view ReciProty blogs, please visit: Reciproty.com/blogs/reciproty.aspx
The site's progress can also be followed on: Facebook.com/ReciProty, Twitter.com/#!/ReciProty, and Youtube.com/watch?v=yE9w1yqsLlM and Youtube.com/watch?v=jPglM9DDcU4