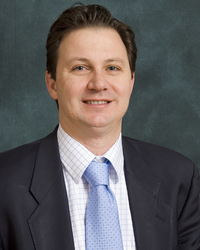 David's professionalism is a superb demonstration of the quality of Reclamation's engineering staff, and sets a high standard for all Reclamation employees to emulate
(Vocus) February 20, 2009
The Bureau of Reclamation's 2008 Engineer of the Year, David Palumbo, was recognized today along with other Federal and Reclamation engineers for their contributions to Reclamation and the engineering profession this past year during the Federal Engineer of the Year awards ceremony in Washington, D.C.
"For more than 100 years, Reclamation engineers have used their talents to help provide water storage and delivery systems, electric power generation and delivery networks, and environmental and other facilities throughout the West to serve the Western states and the American public," said Acting Commissioner of Reclamation J. William McDonald. "Their knowledge and expertise has brought world-wide acclaim to Reclamation for its engineering achievements."
In 2008, Reclamation engineers provided their expertise to help implement dam safety modifications at Folsom Dam in Calif., to develop alternatives to mitigate the impacts quagga and zebra mussels are having in western waters, and to further the understanding of the potential impacts of climate change on western river basins.
Palumbo was selected as Reclamation's 2008 Engineer of the Year in recognition of his outstanding achievements while serving as the Deputy Regional Engineer for Reclamation's Lower Colorado Region. Among his other accomplishments, Palumbo served as the Project Manager for the Drop 2 Storage Reservoir Storage Project. This unique, high visibility project, which is being constructed by Reclamation with funds advanced by three municipal water agencies, will conserve an estimated 70,000 acre-feet of Colorado River water a year to help address the problem of drought in the lower Colorado River Basin. While managing this project, Palumbo was also involved in the development of Reclamation's project management standards.
"David's professionalism is a superb demonstration of the quality of Reclamation's engineering staff, and sets a high standard for all Reclamation employees to emulate," added McDonald.
Palumbo was named Regional Engineer for the Lower Colorado Region in September 2008. He joined Reclamation in 2005 as a project manager after several years working for private engineering and construction related firms in Nevada and New York. He holds a bachelor's degree in civil and environmental engineering from the University of Nevada, Las Vegas, a Master's degree in civil engineering and engineering mechanics from Columbia University, and bachelors and Masters Degrees in English Literature. Palumbo resides in Boulder City with his wife Laura and three children.
Reclamation's Engineer of the Year is selected from nominees across Reclamation. He was one of 23 engineers nominated for the Federal Engineer of the Year Award.
Reclamation is the largest wholesale water supplier in the United States, and the nation's second largest producer of hydroelectric power. Its facilities also provide substantial flood control, recreation, and fish and wildlife benefits. Visit our website at http://www.usbr.gov.
###