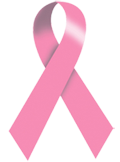 I am very passionate about joining in the fight against breast cancer
Atlanta, GA (PRWEB) October 16, 2012
In honor of breast cancer awareness month, Atlanta plastic surgeon, Dr. Mark Deutsch of Perimeter Plastic Surgery, is donating a portion of proceeds from all breast augmentation/implant surgeries to Susan G. Komen's Race for the Cure, a charity event that occurs annually to raise funds and awareness across the nation. In addition, Perimeter Plastic Surgery will offer Facebook fans information and tips about great breast health.
"I am very passionate about joining in the fight against breast cancer," states Dr. Deutsch. "I have had many breast cancer patients seek me out for breast reconstruction surgery and the feeling to help people in their time of great need is immensely rewarding."
The Susan G. Komen foundation has been helping to end breast cancer indefinitely through fundraisers and events, especially throughout October, which is known as Breast Cancer Awareness month. "We are very excited about donating to Susan G. Komen and promoting breast cancer awareness," states Dr. Deutsch. "Breast cancer is something that affects millions of women and men every single day, which is why Perimeter Plastic Surgery wants to lend a hand."
Perimeter Plastic Surgery in Atlanta offers a variety of breast reconstruction procedures, such as the DIEP Flap; Dr. Deutsch is one of very few surgeons in Atlanta who performs the DIEP Flap. Dr. Deutsch completed 7 years of general, reconstructive and plastic surgery training at LSU Medical Center and Albert Einstein/Montefiore Medical Center, and he completed his fellowship in cancer reconstruction at MD Anderson Cancer Center in Houston. In addition to breast reconstruction, Dr. Deutsch also performs various plastic surgery procedures, such as tummy tucks, liposuction, breast reductions, breast lifts and more.
If you are interested in learning more about Perimeter Plastic Surgery and its month-long contribution to the Susan G. Komen foundation, please visit http://www.perimeterplasticsurgery.com or call 770-461-4824.