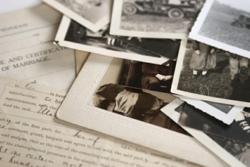 We realized there was a demand for these services by listening to customer feedback.
Los Angeles, CA (PRWEB) June 13, 2013
RecordAccount.com is launching several new types of public records searches to their suite of services, the company announced yesterday.
"There are many types of public records available," Karmen Jones, a company spokesman said. "In the past, we've focused on a few core search options, but it is now time for us to expand our database and offer people more search options."
The new services will allow people to research genealogical records, marriage and divorce records, and death records.
"We realized there was a demand for these services by listening to customer feedback," she commented. "While initially we thought people would just be looking for property searches and criminal records, we now know that other types of public records are equally valuable for consumers."
There is a demand for marriage and divorce records because people want to be able to research potential romantic partners from online dating sites before they go out on a first date.
"It's a way to make sure you don't date someone who is married and verify if they are really divorced," Jones stated. Meanwhile, genealogical and death records offer people a way to research their family tree and protect themselves from identity theft.
"People want to know about their family history, but manually chasing down the documents is difficult," she said. "And when people apply for a job, they may do so under the name of a dead man if they have a tarnished record."
About RecordAccount.com:
RecordAccount.com was created to serve the needs of consumers across North America searching for public records. With thousands of requests processed each day, RecordAccount.com continues to grow as a reputable customer service resource. Visit RecordAccount.com to chat with a live representative, call 1-877-888-0889, or email Manager(at)RecordAccount(dot)com with any questions or concerns.