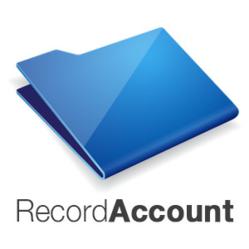 Our goal is to have the highest level of customer service of any company in our industry,
San Diego, CA (PRWEB) May 02, 2013
RecordAccount.com is increasing its customer service standards to ensure that customers are able to use their service to avoid scams and rip-offs, company officials said yesterday.
"In this day and age, it's hard for people to know what companies and organizations are legit," said company spokeswoman Karmen Jones. "Our customer service staff is trained to help our customers use our records to make sure that they do not get ripped off by scam artists."
The customer service staff at RecordAccount.com is trained to help their customers understand the records the company provides, and explain how people can use them to legally protect themselves from people who may be trying to run a scam on them, the company said.
"Customer service is very important in our industry," Jones said. "You can't simply give people a set of records and expect them to understand what they mean and what their rights are. You need trained people who can go through the documents with them and explain to them in detail what the results mean. Other companies don't provide that level of customer service. We do."
RecordAccount.com has increased both the number of customer service members on staff and bolstered their training in the past few weeks in order to provide these services to customers, Jones said.
"We consider bringing on more staff and increasing their training standards to be an investment in our customers themselves," Jones said. "Many companies just have a phone bank. We have a customer service team that understands the complex ins and outs of public records. This way, when people get our records they can use them to make sure that scam artists have not entered their lives with the intent of ripping them off."
RecordAccount.com is planning a series of new customer service initiatives in the future to further improve customer service, Jones said.
"Our goal is to have the highest level of customer service of any company in our industry," she said.
Customer service website RecordAccount.com was created to serve the needs of public records clients across North America. With thousands of requests processed each day, RecordAccount.com continues to grow as a reputable customer service resource. Visit RecordAccount.com to chat with a live representative, call 1-877-888-0889, or email manager(at)RecordAccount(dot)com with any questions or concerns.