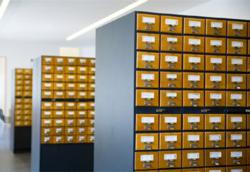 Philadelphia, PA (PRWEB) February 26, 2013
RecordAccount.com is asking non-profit groups to contact them so that they can decide what charitable organizations to support in 2013, company officials said.
"We've had a really great start to the year financially, and it's time we used some of our success to help deserving non-profit groups," a company representative said. "We invite groups to contact us so we can evaluate which ones we should support."
The company said they are looking for groups that use the majority of their donations to help people.
"We don't want to work with a group that uses most of its money on internal expenses," the representative said. "We want to know that our donations will go directly to helping people who need it."
Customers are also encouraged to contact the company with their own ideas of which organizations RecordAccount should support.
"We aren't simply looking at large global charity groups," the representative said. "If someone knows of a small local group that is going good work, we'd consider helping them out as well. We just want to do the most good for the most amount of people."
The representative said that the company plans on evaluating companies for the next month before making a decision.
"We want to be able to make our first donations in the beginning of April," the representative said.
About RecordAccount.com:
RecordAccount.com is a public records hub for judgement checks, warrant checks, and other criminal background checks. Search a U.S. database full of millions of names to find that individual that needs a full account of their background record.