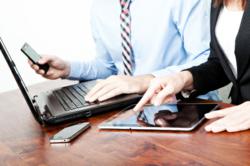 The interesting thing is that it is easy to avoid becoming a victim of a real estate scam once you know how things work
(PRWEB) May 28, 2013
RecordAccount.com is going to use their social media platforms to educate people about real estate scams, the company announced yesterday.
"There are more and more scam artists entering the real estate industry," said Karmen Jones, the Customer Service Manager. "That means there will be more scam victims unless people educate themselves about the problem."
The company will post information about scam artists on their Twitter, Facebook and blog accounts, including RecordAccountBlog.com, Jones said.
"The more information we get out about how scam artists operate, the better it will be for the general public," she said. "Scam artists get away with it when people are not properly informed. We are going to change that and make sure our customers don't become scam victims."
The company will explain exactly how a given scam operates and what their customers can do to avoid becoming a victim, Jones stated.
"The interesting thing is that it is easy to avoid becoming a victim of a real estate scam once you know how things work," she said. "So, we will lay out all the details you need to know to not fall for a real estate scam."
The social media sites and blog will be updated regularly to get information out as quickly as possible.
"As soon as we hear about a new type of scam, we will get the word out to our customers in every way possible," Jones said.
About RecordAccount.com:
RecordAccount.com was created to serve the needs of consumers across North America searching for public records. With thousands of requests processed each day, RecordAccount.com continues to grow as a reputable customer service resource.
Visit RecordAccount.com to chat with a live representative, call 1-877-888-0889, or email Manager[at]RecordAccount[dot]com with any questions or concerns.