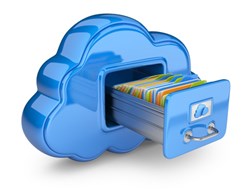 There is no additional fee for the data storage option on RecordAccount.com.
Chicago, IL (PRWEB) November 08, 2013
RecordAccount.com will now allow customers to save the reports they have purchased in an online folder on the site, the company announced yesterday.
"When we started our service, we assumed that people would either print out or save the public documents they purchased from us to their computer," a RecordAccount.com spokesman said. "But people have called customer service time and time again when they have lost the documents they needed. So, it made sense to us to build a saving system into our site itself."
Now, if people have purchased a public document from RecordAccount.com and need to reference it again, they simply have to do is sign into the site with their log in and password, he said.
"The user will then be given the option of looking at any report they have purchased in the past," he said. "There is no time limit, so you can feel secure that your information will always be there when you need it."
There is no additional fee for the data storage option on RecordAccount.com, he said.
"This is just a way to respond to the stated needs of our customers," he said. "By saving the information in our cloud, we make it easier for people to know that the information they have paid for will not disappear. Online cloud storage is the future of data management."
About RecordAccount.com:
RecordAccount.com was created to serve the needs of consumers across North America searching for public records. With thousands of requests processed each day, RecordAccount.com continues to grow as a reputable customer service resource. Visit RecordAccount.com to chat with a live representative, call 1-877-888-0889, or email Manager(at)RecordAccount(dot)com with any questions or concerns.