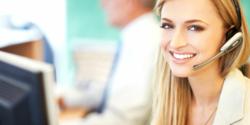 Customer service is always a challenge... But it is also what determines the reputation of your company.
New York, NY (PRWEB) May 09, 2013
RecordAccount.com will run an extensive review of their public records, reports and customer service standards to make sure that they are meeting industry best practice standards, company officials said yesterday.
"We feel that no matter how good a company thinks it is, it needs to undergo an internal review on a regular basis," a company spokesman said. "That way you always explore new opportunities for improvement while ensuring that your standards don't slide."
The company said the review will include going through customer feedback to see what is working well, and isolating instances where there are issues.
"The review may show that there are some parts of our public records reports that people love, but other parts that are confusing," the spokesman said. "Without the review we wouldn't be aware of the problem, but after the review we will be able to fix any areas of confusion."
Once they have completed the report review, the company will move on to their customer service standards.
"Customer service is always a challenge," the spokesman said. "But it is also what determines the reputation of your company. That's why you need to step back and review the situation every so often in order to see where you can make improvements."
The review will seek input from current customer service representatives, who will be making calls to the CSRs posing as customers to see how they respond, and tracking the feedback customers leave after a call.
"This will be a very comprehensive review process, and at the end we expect to develop new training programs to increase customer satisfaction with our customer service team," the spokesman said. "We think this review will be very valuable not only to us, but to the people who use our services."
About RecordAccount.com:
RecordAccount.com was created to serve the needs of consumers across North America searching for public records. With thousands of requests processed each day, RecordAccount.com continues to grow as a reputable customer service resource. Visit RecordAccount.com to chat with a live representative, call 1-877-888-0889, or email Manager(at)RecordAccount(dot)com with any questions or concerns.