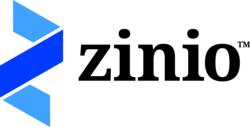 Marietta, GA (PRWEB) April 12, 2013
The Cobb County Public Library System, in partnership with RBdigital from Recorded Books (Prince Frederick, MD), is pleased to announce the upcoming availability of Zinio for Libraries. Awarded Best New Database of 2012 by Library Journal, Zinio is the world's largest newsstand, offering multi-user access to popular publications.
Through the library's website, http://www.cobbcat.org, patrons of the Cobb County Public Library System will have unlimited simultaneous access to complete digital magazines, which can easily be viewed on any Internet-enabled device inside or outside of the library. Zinio's unique technology digitally recreates a magazine page for page, including full color pictures, intuitive navigation, key word article search and interactive elements such as audio and video. Consumer Reports, Bloomberg Businessweek, Newsweek, Popular Science, National Geographic, Good Housekeeping, and Ladies Home Journal are just a few of the popular titles that will soon be available.
"We know that people will really enjoy this service," says the library's associate director Jonathan McKeown. "We're excited to be able to launch this to the public."
This service will be available starting on May 1. Please see your Cobb County Public Library System librarian for more information on how to access this service once available, or go to http://www.cobbcat.org.
About Zinio: Zinio is the world's largest newsstand and bookstore. With its many digital products and services, Zinio creates better ways for people to discover published content, get more of it and do more with it. Now, readers can purchase content once to be read on any screen. Zinio provides the ability to shop for, search inside, read, share and save digital content in 23 local newsstands in any country in the world. Through the ZINIO UNITY™ reading platform, readers can move seamlessly within each publication page between text, interactive graphics, animated illustrations, videos and much more. Offering hundreds of thousands of the best digital titles, Zinio's e-stores and applications are revolutionizing reading. Founded in 2001 and privately held, Zinio is headquartered in San Francisco and has offices in New York, London, Paris, Barcelona and Taipei. For more information, visit http://www.zinio.com.
About Recorded Books
Recorded Books, LLC is a leading provider of library services around the world, the largest independent producer of unabridged audiobooks, and a distributor of other audio products. Recorded Books delivers its products as both physical media (CDs and Playaway digital players) and via OneClickdigital, a downloading service featuring eBooks and professionally narrated English- and Spanish-language audiobooks for adults, children and young adults. Through RBdigital, Recorded Books also offers a host of educational and entertainment services, including digital magazines, language-learning programs, software training, and database services. For more information, visit http://www.recordedbooks.com.