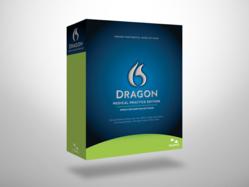 Recorders.com provides the entire system solution including comprehensive technical support which is unmatched in this industry.
Austin, TX (PRWEB) March 05, 2012
While Nuance Healthcare showcased some of their most technologically advanced speech recognition products for the healthcare industry at the Las Vegas HIMSS12 annual conference, several Nuance-manufactured products continue to be on display through one of their largest e-commerce resellers, Recorders.com.
The conference broke previous attendance records with over 37,000 attendees and with record attendance came a record amount of interest in software programs designed to improve quality and cost-effective health care.
Recorders.com is an Elite Dragon Medical Partner and the leading supplier of digital dictation equipment in the U.S. The hundreds of thousands of healthcare professionals benefitting from Dragon Medical speech recognition solutions continue to benefit from the rock solid performance of Nuance Healthcare's Dragon Medical Practice Edition and related services offered through Recorders.com. More than 170,000 clinicians in the U.S. today use this powerful application to improve the quality, efficiency and profitability of their services.
"Healthcare professionals who rely on Dragon Medical Practice Edition for their medical transcription solutions, need seamless integration and to be able to pair Dragon Medical Practice Edition with other technologies," says Krish Michaels, President of Recorders.com. "Recorders.com provides the entire system solution including comprehensive technical support which is unmatched in this industry. Our Dragon Medical Technical Support package includes one year of priority phone, web-based one-on-one support, and web-based support."
Many of the 37,032 healthcare technology and information management professionals who were on hand for the HIMSS12 conference have relied on Recorders.com for their digital dictation equipment – including transcription, recording, and speech recognition. Recorders.com offers the dictation and speech recognition systems that healthcare professionals look for to increase efficiency, productivity, and improve their bottom line. Recorders.com is also an unmatched resource for instruction on coordinating hardware components with Dragon Medical Practice Edition for maximum efficiency.
The Dragon Medical Edition series is a significant advancement for the business of healthcare information management, and is expected to accelerate and expand the adoption of EHR (electronic health records), improve clinician satisfaction and result in higher quality patient notes. For more information on the upgrade for this edition, please visit http://www.recorders.com/2258-Dragon-Medical-Practice-Edition-Upgrade-from-Medical.aspx.
Recorders.com expertise in this arena and commitment to client service is proven by its successful implementation of thousands of licenses in the healthcare industry, including over 200 application environments including Microsoft Word, and countless document management and EMR systems.
To learn more about other Recorders.com products and services, visit http://www.recorders.com.
About Recorders.com
Recorders.com is the leading supplier of digital dictation equipment in the United States. The company has been in the dictation, transcription, and voice recognition industry for over 10 years.
Established to help an ever-growing mobile society communicate information quickly and easily. The advantage of using Recorders.com is clear through their comprehensive and reliable technical solutions for the health care industry. Providing innovative technology, the experienced staff is trained to meet specific needs of Medical / Health care industry professionals. With fast and accurate product delivery, products ship same day and are met with unparalleled support. No other company is more dedicated to ensuring trust in product fulfillment.
###