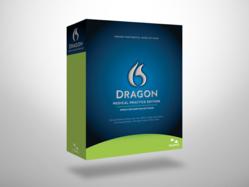 The evolution of this software transformed my business and so many people's way of living.
Austin, TX (PRWEB) March 29, 2012
To salute speech recognition's groundbreaking advances, Texas-based Recorders.com is offering free support for one year with the purchase of Dragon Medical Practice Edition Upgrades.
From the 1930's to the mid-1970's the fundamentals for speech recognition were collaboratively researched and reported on by renowned experts like John R. Pierce of Bell Labs, Leonard E. Baum of Princeton University and the DARPA (Defense Advanced Research Projects Agency) group. Moreover, essential funding led to huge breakthroughs that transcend all cultures, all industries and all fields of business.
Imagine a world where the former Texas Instruments toy "Speak and Spell" was considered revolutionary. Just over 33 years ago, in 1978, the first single-chip voice synthesizer debuted in this educational hand-held toy. Speech recognition technologies, like Nuance Healthcare's latest Dragon Medical Practice Edition, real-time software designed for clinician practices with less than 24 physicians, are so advanced and widespread now that it's hard to believe that artificial devices like "Speak and Spell" contributed to the growth.
Dragon Medical Practice Edition got its start through the Dragon Systems company founded in 1982 by Rockefeller University graduates Drs. James and Janet Baker. The company was specifically founded to commercially release products that could transcribe a user's continuous speech into computers. Software that could not only recognize conversational sentences strung together by any speaker, but could do so at any pace. The Bakers marketed and sold the first software developed for $3,000 per voice system. Even then, the challenges and complexities were great, but the possibilities for the future continued to thrust development forward.
Each speech-recognition program (then and now) uses samples of real spoken-language to create what's known as a language model. Transforming the spoken word into alphanumeric text and navigational commands that can be recognized by a PC (personal computer) is where the technology seemed to fall short up until the mid-1990's.
Nearly there with the DragonDictate 30K program, the Bakers endeavored upon the First European Conference on Speech Communication and Technology in Paris, France during September of 1989. DragonDictate was unveiled to an open market with up to 30,000 words built-in. At the time it was a powerful speech-to-text system that found acceptance among the disabled. Additional funding from DARPA and the federal government were provided in order to advance machine-assisted translation and speech recognition systems.
"I was drawn to this progressive idea of the DragonDictate program and remember flying across the country to do sales integration and implementation for the first distributor more than 20 years ago," shared Krish Michaels, president of Recorders.com.
Because the DragonDictate 30K was flawed in the sense that it required pausing between words, it took several more years for speech recognition to find a broader market appeal. NaturallySpeaking followed suit in 1997 with continuous speech dictation. This program was much more improved and quickly generated a massive market appeal to industries including the media, military, legal and health care. Eventually in 2000, the Bakers would sell their company Dragon Systems to a Belguim-based speech recognition technology company, Lernout & Hauspie Speech Products, for a reported estimate of $460 million.
"The evolution of this software transformed my business and so many people's way of living. When the Bakers sold Dragon Systems to Lernout & Hauspie and the new company suffered major setbacks, I worried that this technology might not make it," Michaels says. "For a while the uncertainty made headlines and left distributors concerned. I sat in a warehouse with product wondering whether the code for this technology would be auctioned off."
To the relief of many, ScanSoft would soon recover Dragon's speech recognition technology from the ashes of Lernout & Hauspie. ScanSoft not only acquired the code, they further developed the programs into high performance voice recognition and speech dictation solutions. Later merging with Nuance, ScanSoft opened the door to Nuance Communication's latest manufactured products featured on Recorders.com that include Dragon Medical Practice Edition, Nuance PowerMic II, Dragon NaturallySpeaking Legal 11.5, and Dragon NaturallySpeaking Professional 11.5.
"Healthcare professionals who rely on Dragon Medical Practice Edition for their medical transcription solutions, need seamless integration and to be able to pair Dragon Medical Practice Edition with other technologies," says Krish. "Recorders.com provides the entire system solution including comprehensive technical support which is unmatched in this industry. Our Dragon Medical Technical Support package includes one year of priority phone, web-based one-on-one support, and web-based support."
Federal government funding continues to be available for integration of this progressive technology. Particularly those in the health care industry stand to benefit from special reimbursements available through the Health Information Technology for Economic and Clinical Health (HITECH) Act. Speech recognition technology today not only makes the world accessible, it saves time and offers solutions for professionals looking to maximize their efficiency.
As indicated by its fascinating history, to this day it isn't just about the software, it's about the people supporting that application that keeps it evolving. For more information on current speech recognition solutions, please visit http://www.recorders.com/search/nuance.aspx/1.
About Recorders.com
Recorders.com is the leading supplier of digital dictation equipment in the United States. The company has been in the dictation, transcription, and voice recognition industry for over 10 years.
Established to help an ever-growing mobile society communicate information quickly and easily. The advantage of using Recorders.com is clear through their comprehensive and reliable technical solutions for the health care industry. Providing innovative technology, the experienced staff is trained to meet specific needs of Medical / Health care industry professionals. With fast and accurate product delivery, products ship same day and are met with unparalleled support. No other company is more dedicated to ensuring trust in product fulfillment. To learn more about other Recorders.com products and services, visit http://www.recorders.com.