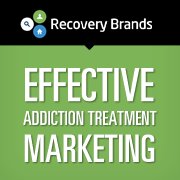 Together with solid investors, great partners, and great clients we can change and even save a lot of lives.
San Diego, CA (PRWEB UK) 10 July 2012
Poised to become a market leader in the $4.5 billion residential alcohol and drug addiction treatment industry, Recovery Brands LLC has recently secured a $600K funding round from private investors. This is the first series of funding for the startup, which will enable further development along key initiatives, including innovating the way customers seeking treatment and advice for substance addiction access that information and find treatment, as well as developing nationwide partnerships with major local media outlets.
"We're very proud of our effort to become the first nationally-recognized brand in the $16B overall addiction treatment space. Together with solid investors, great partners, and great clients, we can change and even save a lot of lives," said Jeff Smith, Recovery Brands LLC CEO and founder.
Among other prominent rehab facilities, Recovery Brands has recently signed southern California's renowned Promises Treatment Centers as customers. Promises Centers are part of Elements Behavioral Health, a family of behavioral health care programs that also includes The Ranch, The Recovery Place and the Sexual Recovery Institute. Elements offers comprehensive, innovative treatment for substance abuse, sexual addiction, trauma, eating disorders and other mental health disorders.
On its sites such as Rehabs.com, Recovery Brands plans to test innovative offerings such as the first-in-the-industry program to allow patients to harness the power of group buying to make costly addiction treatment more affordable. Rehabs.com will carefully screen prospective providers, choosing only reputable alcohol rehabs and drug rehabs to include, and will present discounts and group-buy options to consumers clearly, free of obligation and without hidden fees.
Aside from publishing relevant information, resources and rehab listings for people seeking treatment for addiction via its own online properties Rehabs.com, Recovery.com, as well as social media accounts; Recovery Brands LLC has partnered with U-T San Diego (formerly The San Diego Union-Tribune), Southern California's oldest newspaper, to contribute expert advice, news and reviews to a new section about addiction, at http://addiction.utsandiego.com/.
"We are excited that our partnership with Recovery Brands brings new content to our website and new opportunities for our advertising partners to reach people in need of addiction treatment," - said Mike Hodges, President & COO - UT San Diego.
This is the first media partnership for Recovery Brands, and a major step in delivering relevant, location-specific information to consumers in the San Diego area, where the company is based. In the coming weeks, Recovery Brands will launch their proprietary directory platform with other prominent news publications across the nation, to simplify consumers' access to information about addiction treatment options locally and nationally.
About Recovery Brands:
Recovery Brands LLC provides information to consumers seeking treatment for drug or alcohol addiction. The company also connects rehabilitation centers with individuals who are in desperate need of help with addiction. Recovery Brands LLC is available online for press, media, and investors at http://www.recoverybrands.com/. If you know someone struggling with addiction or would like to explore treatment options, please call 1-888-879-7780 or visit http://www.rehabs.com. Any calls will remain strictly confidential.