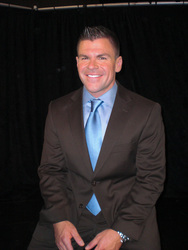 Hope is real, and RECOVERY NOW will showcase this
Laguna Beach, CA (PRWEB) February 7, 2010
Spencer Recovery Centers, Inc. announces the launch of RECOVERY NOW, a 30-minute, recovery-themed talk show aimed at bringing experience, strength, and hope to those still suffering from the diseases of alcoholism and addiction.
Set to debut on the show's accompanying website, RecoveryNowTV, and on YouTube later this month, each episode will feature Spencer's program director and RECOVERY NOW host Mike Cohan. Cohan will interview guests who have experienced the ravages of addiction first-hand – and who have lived to see the other side. With shows like Intervention and Celebrity Rehab already showcasing the dark, ugly side of addiction, RECOVERY NOW will highlight the joys of life in recovery.
"The purpose of RECOVERY NOW is to bring stories of hope to people who are struggling, rather than to glorify the incomprehensible demoralization that typically goes hand-in-hand with active drug addiction," states Cohan, adding, "Hope is real, and RECOVERY NOW will showcase this." In addition, the show's website will feature an in-depth catalog of addiction resources, from articles on the subject to a nation-wide treatment center directory. Spencer's hope is that viewers who know someone struggling with addiction will draw inspiration from the television show and utilize the RecoveryNowTV.com community for help.
For 26 years, Spencer Recovery has provided drug addicts and alcoholics with a safe, loving environment in which to learn about and overcome their addictions. Boasting a skilled, professional staff and locations throughout the nation, Spencer Recovery has helped countless individuals reclaim their lives and, more importantly, their peace of mind. RECOVERY NOW, Spencer's latest service project, aims to inspire struggling addicts and their families by presenting real-life stories of the tragedy of and triumph over drug and alcohol addiction in a talk show setting.
###