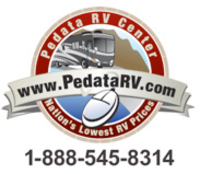 It's important for congress to be aware of the support and enthusiasm of the RV community
Tucson, AZ (Vocus) May 18, 2009
In an effort to make Congress aware of the RV industry and their efforts at 'greening' vacations, RVIA is headed to Congress June 10th, 2009. The automobile industry is attempting to justify their steps towards consumer 'green' trends while the RV industry has already addressed those concerns. RVIA will be presenting evidence on the carbon footprint of RV travel versus traditional airplane travel and hotel stays to show RV travel has less of an impact on the environment.
Other potential topics of discussion, according to the RVIA website, are:

Secure a sales/excise tax deduction for RV trailers
Lower the required AAA rating for Term Asset Backed Loan Facility (TALF) floorplan loans
Add RV dealer floorplan loans to the Small Business Administration (SBA) 7 (a) loan program and alter the SBA size criteria for RV dealers so that more dealers can qualify as small businesses
Request that Congress continue to encourage Troubled Asset Relief Program (TARP) recipients to lend to small businesses and consumers
"It's important for congress to be aware of the support and enthusiasm of the RV community," says Clint Ethington of Pedata RV. "RV travel is part of the history of travel in the US and it's not going anywhere anytime soon."
For More Information:
For more information on Pedata RV Center or current trends in the RV industry contact Clint Ethington, General Manager, at clint(at)pedatarvcenter.com or by phone at: 1-888-545-8314 or 520-807-0900. Or visit Pedata RV Center online at http://www.pedatarvcenter.com.
###