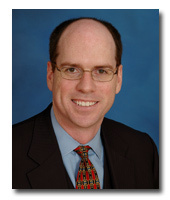 talent-centric companies to find a competitive advantage.
Bedford, MA (Vocus) April 22, 2009
According to Neal Bruce, senior vice president of First Advantage's Employer Services segment, the current recession provides new opportunities for "talent-centric companies to find a competitive advantage." How? "Now is an excellent time for HR and recruiting managers to play a more strategic role and get the attention of the C-suite." Bruce is featured in a 27-minute interview on Total Picture Radio, a popular career management podcast. He spoke with Peter Clayton, host of the internet radio show at ERE Expo, an industry leading conference focused on recruiting, talent management and process improvement.
Neal joined First Advantage from Monster, where he spent five years leading product, alliance, and innovation initiatives. "I've lived through three recessions in the recruiting world," he told Clayton, "and I have seen that companies tend to go into one of two modes. One mode is gut the recruiting team, lose the momentum that you've built and, once things come back, be behind and take five years to build back to where you were maybe five or ten years ago. That's obviously what I think is the wrong model." Bruce continued by saying, "The right model is you clearly have to right size your organization. You also can be making investments in things like talent communities because you can get 'A players' to call you back in a bad economy, so that when things turn around, you are in a better position."
According to Bruce, there are many new talent acquisition tools available to human resource and recruiting teams that can help to create a more compelling case to employ recruiting strategies, backed by hard data. "Data is the currency of business. If we can speak like CEOs speak–if we can speak with data–we'll have credibility; we'll have a seat at the table." Bruce said, "That's what First Advantage is trying to empower the HR community with."
First Advantage has acquired 35 HR services companies over the past several years with the goal of providing a comprehensive suite of employer solutions specifically designed to reduce the time and cost associated with recruiting, hiring management, employment screening, skills assessment, diversity recruiting, and ongoing retention.
"I think data is important. I think actionable data is very important," Bruce continued. At First Advantage, "We're focused on data, and if you have any people listening to this that are trying to figure out workforce analytics and data that can help run their business in the recruiting area, I'd love to try to catch up with them because we're trying to solve that problem."
Creating a competitive advantage from a talent perspective, Bruce said, "Many players are willing to join new talent communities as a form of job insurance. Companies that are seeing today's downturn as an opportunity to build talent communities and to build pipelines, those are companies that are making those strategic investments."
Drawing from his background in recruiting, Bruce offered the following advice: "Data and analytics are sorely needed in the HR space. HR people are kind of defenseless when they run up against a CFO, trying to justify themselves and justify their business goals. So we think we've got an opportunity to really make some changes in the value proposition for data analytics."
"I believe you can spend a dollar today on a talent pipeline community building process or ten dollars in two years when the economy turns around because you're paying search fees and all these other costly ways of hiring. A lot of people, I think, are doing that math and saying, 'I'd rather spend a dollar today than ten in two years.'"
Circling back to the "binge and purge" discussion, Bruce has very specific ideas regarding staffing. "When you're bingeing by hiring too many and then purging because you've hired too many and you've got to let a ton go, that's a sign of bad planning. I think that, hopefully, business tools will get better for us to be right sizing. Talent, as it relates to generating value, is an equation we have not figured out as a country, as a world. You can tell that because companies worldwide over hire and then layoff in droves."
The complete interview podcast with Neal Bruce, along with a full transcript can be found in the Inside Recruiting channel of Total Picture Radio.
About First Advantage"
First Advantage's Employer Services segment provides a comprehensive suite of global talent acquisition solutions specifically designed to reduce the time, cost and risk associated with candidate recruiting, applicant tracking, screening, assessments and ongoing retention processes. First Advantage's talent acquisition and applicant tracking systems provide a total solution for managing the hiring process. Powering both salaried and hourly hiring, First Advantage integrates all critical hiring related services on a single platform. Built on flexible technology, the system adapts and grows as needs change.
First Advantage Corporation (NASDAQ: FADV) provides innovative products and services that mitigate risk by helping businesses, non-profit organizations and government agencies make more informed decisions. Headquartered in Poway, Calif., the company has employees in 12 countries that support over 90,000 clients globally. More information about First Advantage is available at http://www.FADV.com.
###