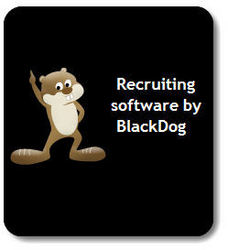 People talk about 'seamless software integrations', but this is the real deal, with Microsoft Outlook no less!
Crested Butte, CO (PRWEB) December 29, 2009
The Recruiting software Outlook Add-In significantly expands the integration with the Microsoft Office Suite. The Add-In further enhances a recruiter's ability to track their work quickly and efficiently.
From one toolbar in Outlook, Gopher users can now add notes or memos directly into Gopher, add profiles from emails or contacts, find people in Gopher based on their email address or name and much more. Gopher can be set up to record all outbound emails to anyone in the database automatically. In addition, the management of this tool can be done from a centralized secure location so administrators can control how the software functions.
Gopher runs under multiple formats for the staffing/recruiting industry; full desktop, web browser, single or multi-user and with any Microsoft Database backend. Gopher's Applicant Tracking System (ATS), Contact Relationship Management (CRM), Sales, Marketing and Management tools work together to provide a non-redundant solution for all types of recruiting companies.
The introduction of the new Outlook Integration Tool significantly expands the ability for recruiters to adapt in a tricky economy where time and money are at a serious premium. Virtually every aspect of Gopher is customizable, down to the granular level, which means Recruiter A can change his settings without affecting Recruiter B, even if they're at the same company. The Outlook Integration tool maintains this philosophy by providing a centralized management utility to set each user's preferences according to their individual needs or to conform to the company's standards. With the integration and tracking of Outlook email items, Gopher's dynamic management, reporting and applicant tracking capabilities are expanded to give managers and owners even more details about their business.
Gopher for Recruiters is the flagship product of BlackDog Recruiting Software, Inc. (BlackDog), founded in 1980. BlackDog has come to be known throughout the world for its Gopher line of recruitment software. This executive search software, used by companies small and large, is renowned for its ease of use, affordability and speed.
BlackDog originally developed custom applications for its in-house staffing agency as well as other firms. Based in Los Angeles, California at the time, BlackDog eventually refined the recruiting applications into a single packaged solution that is now Gopher. In 1990, the company ended all custom development to focus on the growing popularity of the Gopher line of products.
Today BlackDog offers a line of software options for companies small and large. Now based in Crested Butte, Colorado, BlackDog's expansion and development relies heavily on input from executive recruiters and HR specialists who use the system. Options include multi-user, network and internet-based solutions. In addition, the company continues to expand its staffing software with the goal of providing "A Complete Recruiting System."
###