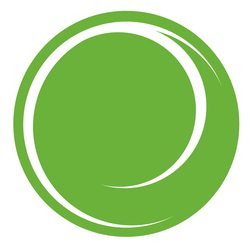 This historical changeover in how we consume media and entertainment will probably not only prove to increase sales of newer devices, but will leave a stream of electronic waste in its wake. ASL Recycling and the GREENetwork know that the best way we can support this move is by providing free and easy ways for consumers to recycle their old electronics
San Jose, Calif. (Vocus) September 29, 2008
On February 17, 2009, TV will switch from broadcasting an analog signal to a digital signal. Older TV sets will not be able to tune in the new digital TV channels using just an antenna. While some will chose to use a converter box to tune in, many people will be taking this opportunity to upgrade their old televisions. Consumers are already being inundated with technical advice about digital TV (http://www.dtvanswers.com and http://www.dtvtransition.org ) and attractive offers from retailers, but what should they do with their old TVs?
The answer: find a local GREENspot e-waste drop-off location. Carey Levine, vice president of sales and marketing at ASL Recycling, one of the nation's biggest recyclers, is gearing up her GREENetwork so that consumers can easily recycle their old TV and protect the environment.
"This historical changeover in how we consume media and entertainment will probably not only prove to increase sales of newer devices, but will leave a stream of electronic waste in its wake. ASL Recycling and the GREENetwork know that the best way we can support this move is by providing free and easy ways for consumers to recycle their old electronics," said Levine.
Because of California's landmark e-waste legislation, consumers who upgrade their television will pay an additional fee at the point of purchase so they can recycle their old television at no charge. To give consumers as many free and convenient recycling options possible, ASL Recycling is already mobilizing its GREENetwork and adding dozens of new GREENspot recycling locations to the many that are already established. Also, between now and February, the company will also host numerous e-waste collection events throughout the state, many of which will benefit local schools and charities.
Recycling an old TV is as easy as 1-2-3:
STEP 1. Go to ASLGREENspot.com and enter in the ZIP code of where you live. Also, check ASL Recycling's list of upcoming collection events, where you can recycle your e-waste and support a local school or charity.
STEP 2. Choose a convenient GREENspot e-waste drop-off location.
STEP 3. Drop off your e-waste for free. Some GREENspots will also let you recycle your bottles, cans, paper and other consumer goods. But all of them never charge for receiving for e-waste.
Useful links:
GREENspot locator: http://www.aslgreenspot.com
Video about e-waste: http://www.aslrecycling.com/greenetworkvideo.htm
Carey Levine's e-waste blog: http://greenster.typepad.com/zerowaste/
What to recycle, and why:
E-waste accepted at GREENspot drop-off locations includes TVs, cell phones, audio-video components, computer equipment, microwave ovens, electronic equipment from offices and labs, and more. These items are potentially toxic to the environment and by choosing to recycle them, Californians can help divert e-waste from landfills. All GREENspot drop-off locations feed their e-waste to ASL Recycling's state-approved plants, which use an environmentally friendly e-waste recycling process.
About ASL Recycling and the GREENetwork:
ASL Recycling is dedicated to providing consumers and businesses with the easiest, most accessible, and most trusted e-waste recycling program in the country. Every month, through its various recycling programs, ASL Recycling prevents hundreds of tons of e-waste from being dumped into local landfills. All material received at ASL Recycling's state-of-the-art plants are dismantled: hard drives are crushed, materials are sorted and then sent to smelters that transform e-waste into salable goods. To become part of the GREENetwork, visit http://www.aslgreenetwork.com .
###