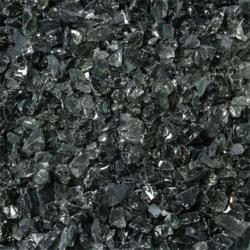 Imagine what a bold environmental statement an automobile manufacturer could make in their board room with a conference table made from recycled auto glass
Plano, TX (PRWEB) April 27, 2012
GLASS RECYCLED is challenging the automobile industry to make an environmental statement by featuring recycled auto glass surfaces in their offices and boardrooms. This new initiative is paired with their soon to be released GlassDECOR tabletop designs made from recycled auto glass.
GLASS RECYCLED is riding the latest eco-friendly trend of upcycling, recycling discarded items into products of greater value, by turning broken auto glass into beautiful recycled glass surfaces such as kitchen countertops, flooring and recycled glass tabletops. By providing a new use for discarded auto glass GLASS RECYCLED hopes to promote earth-friendly building materials, construction and reduce landfill waste.
GLASS RECYCLED's recycled auto glass aggregate, called GlassSCAPE, is available in two colors, GlassSHIELD AAG which is a standard auto glass color and the darker tinted style, GlassSHIELD CAG. There are two size groups to choose from size one, with a range of 1/8" to 1/16", and the larger size 2, ranging from 3/8" to 1/4".
GlassSHIELD can be combined with other GlassSCAPE recycled glass colors like GlassAMBER, GlassORANGE, GlassRED, GlassBLUE, GlassGREEN, GlassOLIVE, GlassPLATE, GlassMIRROR, GlassCLEAR, GlassBROWN as well as GlassMODE recycled porcelain and GlassLume recycled metal shavings to create an endless array of possible designs. It should be noted that the binding agent is a safe, non-voc epoxy resin called GlassEPOXY which can be color matched to any Benjamin Moore or Sherwin Williams paint color allowing for even more customization possibilities to match any decor.
GLASS RECYCLED founder, Tim Whaley says, "Upcycling broken automobile glass relieves stress on landfills and promotes earth friendly construction and remodeling projects. Imagine what a bold environmental statement an automobile manufacturer could make in their boardroom with a conference table made from recycled auto glass. I am looking forward to making that happen!".
Automobile manufacturers should visit glassrecycled.com or email contact(at)glassrecycled(dot)com for more information and to get involved in this new upcycling trend.