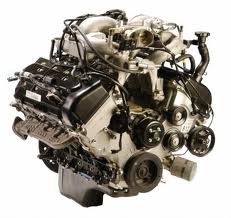 The lowered price for each engine is made possible through acquisition efforts of preowned engines that are now refurbished like new.
Las Vegas, NV (PRWEB) June 26, 2013
The Ford family of sport utility vehicles has remained in production since 1983. New models are consistently added each year to keep up with the demand from consumers worldwide. Replacement engines for these Ford brands can now be purchased online at the RemanufacturedEnginesforSale.com company. This company is now including recycled Ford SUV engines for direct sale at http://remanufacturedenginesforsale.com/ford/ford-remanufactured-engines. These motors are offered in V6 and in V8 size for marked down prices.
The displacements that are included with these refurbished units includes 3.0, 4.0, 4.6 and the 5.4 series. These engines represent a large range of the current engine engineering put forth by Ford Motor Company for North American vehicles. The lowered price for each engine is made possible through acquisition efforts of preowned engines that are now refurbished like new.
The sport utility vehicle development by Ford was launched with the Bronco. The Explorer, Expedition and Escape are now among the alternative types of vehicles that are in production. The variance in motors for these vehicles has created more options for power and performance for vehicle buyers. This expanded range of engine types is helping the Remanufactured Engines for Sale Co. build a larger inventory online.
The change to adding more SUV engines this year is in response to Chevrolet engine upgrades announced previously this year. The boost to the GM inventory of engine brands has expanded the types of motors that can be researched or purchased online. The news release announced to buyers at http://www.prweb.com/releases/reman-chevy-engines/rebuilt-chevy-engines/prweb10702504.htm announced the introduction to reman Chevrolet motors available in the company inventory online.
Additional motor types from Dodge and Jeep are currently in development. These PowerTech and Magnum motors in refurbished condition are expected to be announced for public sale before the close of the summer months.
About RemanufacturedEnginesforSale.com
The RemanufacturedEnginesforSale.com company is a leading North American engine company refurbishing Ford, Chevrolet, Dodge and other engine types. A series of price drops are frequently announced by this company to ensure all buyers receive access to save money replacing motors. A dedicated toll-free telephone number system was introduced this year to offer offline customer service. The RemanufacturedEnginesforSale.com company promotes its rebuilt engines using its detailed website for educational purposes online. A three-year protection warranty plan is now supplied with all motors stocked.