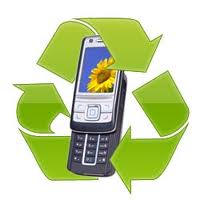 Over 150 million cell phones will be retired this year, we all have a lot of work to do
Winter Springs, FL (PRWEB) December 14, 2011
Consumers have long been able to recycle their cell phones at local stores or recycling plants, but many are unaware that those same phones can be worth cash. A new cell phone buyback program by CellsForCharities.com allows Americans to sell phones for money. This innovative program lets customers select their model online and return it via mail for cash.
CellsForCharities.com collects used cell phones and recycles the obsolete phones to organizations that can use them for emergency calls only. "Over 150 million cell phones will be retired this year, we all have a lot of work to do",says Reed Marshall, CTO.
Used cell phones are collected through various methods and repurposed. One method used is through fundraisers put on by schools and other organizations, which collect the used cell phones to sell to CellsForCharities.com. The proceeds can then benefit area schools, churches and other charities.
CellsForCharities.com offers a easy way for consumers to get cash for their used cell phones. After locating the phone brand in the cell phone list at CellsForCharities.com, consumers can fill out an order form online and a prepaid mailing labelwill be sent out. Prices for used cell phones vary by model and range from $2 to $100 or more.
The ultimate goal of these two divisions is to raise public awareness and responsibility for proper wireless waste disposal.
###