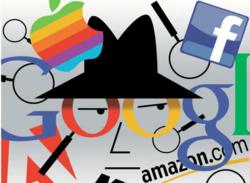 People tend to forget that being discreet isn't an option when it comes to the Internet. Once it's out there, it's out there forever.
(PRWEB) January 30, 2012
In an age where privacy is becoming a luxury for most, Teligence declares that in 2011 its RedHot Dateline phone chat & dating service maintained its perfect track record with respect to keeping its members personal information private. The popular chat line continues to offer its users a safe place to meet other like-minded people.
According to John Fontana of ZDNet, 3.5 million pieces of content are posted on Facebook weekly. Twitter claims 100 million active users. Nielsen estimates that social media channels and blogs reach about 80% of all active U.S. Internet users.
"People should use better judgement when it comes to posting content on social media sites," says Teligence community manager Arlene Pimentel, "People tend to forget that being discreet isn't an option when it comes to the Internet. Once it's out there, it's out there forever."
While living completely off the grid is an unfeasible option for most, there is very little they can do to protect their information. Changing user settings, using multiple accounts and limiting online activity won't do much to shelter anyone against someone (or some company) that is set on tracking usage and logging information.
Ironically, as impersonal as online interactions may be, they have a certain knack for making privy conversations a matter of public record and fodder for targeted advertising. This is at the heart of the current debate over privacy and Google's new social media efforts with Google+ and Google plus your world.
This highly invasive digital era begs the question: how can one keep his or her romantic life an intimate affair?
Those seeking to keep their business theirs alone can turn to RedHot Dateline, a popular phone chat line that eschews the idea of sharing everything that is said in a social arena. RedHot is 100% safe and 100% anonymous. Members can tailor their experience on the lines to suit their needs. Men and women can speak to whomever they please without worrying about anyone learning the details of their chats. Teligence allows for fun interactions with zero digital trail.
About Teligence
Teligence is the North American leader in voice-enabled social networking. Every month, hundreds of thousands of people across North America use Teligence chatlines to make millions of calls, connecting with real people for friendship, dating and fun. With a diverse product line that includes Interactive Male, Livelinks, Vibeline, RedHot Dateline, FonoChat and Lavender Line, Teligence offers a better way for everyone to make the connection that's right for them. For more information on Teligence or to arrange an interview, please contact Sean Ryan or visit the website at http://www.teligence.net/.
###