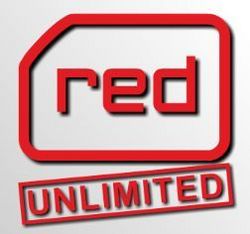 Backed by the nationwidest network of the country's leading wireless services provider, we are making red mobile services more accessible, more relevant and more affordable for the increasingly mobile Filipino
The Philippines (PRWEB) April 8, 2010
red mobile, the newest mobile prepaid offering in the country today, has launched an unlimited service that will cater to the needs of mobile users who use second SIMs. "red mobile unlimited" will enable members of the second SIM market to make unlimited red-to-red calls and texts, and to send free text messages to all mobile networks for as low as P25. The new service is already available, and will not require any changes in SIM or cell phone number.
"Filipino mobile lifestyles are changing. A segment of mobile phone users now have second mobile subscriptions which they use for their calling circles," said Danilo J. Mojica, SMART Wireless Consumer Division Head. "Backed by the nationwidest network of the country's leading wireless services provider, we are making red mobile services more accessible, more relevant and more affordable for the increasingly mobile Filipino," Mojica added.
Subscribers on the red mobile network will be able to avail of the service by simply purchasing loads for unlimited calls and texts which come in three denominations. The first denomination—P25, offers 1 day of unlimited calls and texts to any subscriber on the RED network anywhere in the country, at any time of the day. It also comes with 60 free text messages to all networks.
Another variant, the red mobile unlimited P125, offers 7 days worth of calls and texts--effectively reducing the cost to as low as P18 for a whole day of unlimited calling and texting to any red mobile number. It also comes with 300 free text messages to all mobile networks. The third denomination--P500, offers 30 days of unlimited red-to-red calling and texting, and 1000 free text messages to other networks.
"The consumer stands to gain from our newest network offering which combines red mobile's attractive call rates and services with SMART's telecommunication infrastructure, network coverage, call quality, and load distribution channel," said Annie P. Naval, SMART Marketing Head. "Through red mobile's unmatched value proposition of affordability and ubiquity, we will once again succeed in transforming the Philippine mobile landscape," Naval concluded.
"red mobile unlimited is our response to the clamor for more value-for-money packages and nationwide coverage to meet the varying communication needs of our subscribers," concluded Guido R. Zaballero, Marketing Head for red mobile.
red mobile's free text offering is covered by DTI-NCR Permit No. 1281 Series of 2010, and is valid until May 31, 2010.
About red mobile
red mobile is a mobile prepaid brand offered by Connectivity Unlimited Resource Enterprise, Inc. (CURE), powered by the GSM platform of Smart Communications, Inc. (SMART). In April 2009, SMART acquired CURE in a bid to expand its 3G service. The move complements SMART's 3G service expansion and enhancements efforts, which include the rollout of higher speed wireless broadband services. red mobile's offers are consumable to the last centavo, giving the subscriber the flexibility to make a phone call or send an SMS message--red-to-red or even to another network. For more information, log on to: "http://www.redmobile.com".
###