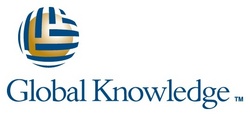 We are honored to be recognized by our training partner Red Hat for our role in offering outstanding skills and certification training on its products and services
CARY, N.C. (PRWEB) August 21, 2008
"We are honored to be recognized by our training partner Red Hat for our role in offering outstanding skills and certification training on its products and services," said Michael Fox, Global Knowledge Senior Vice President. This is the first year that Red Hat, the world's leading provider of open source solutions, honored partners with awards. The awards were presented at the Red Hat Partner Conference, held earlier this month.
Information technology professionals may purchase any Red Hat training course, along with other IT and Business skills and certification courses, by visiting the Global Knowledge web site or calling 1-800-COURSES.
Learn more about our Red Hat training and access related white papers and podcasts at http://www.globalknowledge.com.
About Global Knowledge
Global Knowledge is the worldwide leader in IT and business training. We deliver via training centers, private facilities, and the Internet, enabling our customers to choose when, where, and how they want to receive training programs and learning services. Our more than 700 courses span foundational and specialized training and certifications. Founded in 1995, Global Knowledge employs more than 1,500 people worldwide and is headquartered in Cary, N.C. The company is owned by New York-based investment firm Welsh, Carson, Anderson, and Stowe.