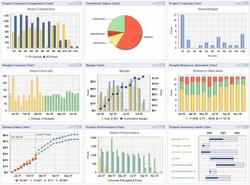 Sterling, VA (PRWEB) September 4, 2008
Unanet Technologies announced today that Red Hat (NYSE: RHT), has selected Unanet's web-based software to meet its requirements for real-time project management, resource management, project portfolio management, time reporting, and financial management within its Project Management Office.
Red Hat, headquartered in Raleigh, NC, employs 2200 people providing enterprise software, support, training and consulting services to its customers worldwide.
A key requirement in selecting Unanet to help manage multiple projects across its matrix organization was the visibility provided of resource capacity and commitments. The system will provide managers with real-time insight into resource demand and project status, resulting in better project decisions and ensure people are not overextended.
Unanet will provide a single integrated system for the Red Hat Project Management Office, replacing standalone data held in spreadsheets. The system will be deployed in phases, first addressing the communication of project status and resource management. In the second phase, processes for project portfolio management and time reporting will be supported, and finally integrated project financial management will be incorporated into the system. Each manager will see key project management and resource utilization metrics for their projects and people via a single graphical dashboard.
Fran Craig, President and CEO of Unanet Technologies commented "We are honored to welcome Red Hat to the Unanet customer community. Red Hat is trusted by their enterprise customers to provide affordable, high-quality technology solutions. Their selection of Unanet Project Portfolio software to help manage their Project Management Office further validates our strategy of providing outstanding real-time reporting on project and resource data in a single, easy-to-use, integrated system."
About Unanet Technologies
Unanet Technologies delivers superior project based and services delivery software with real time information and analytics, easy to use interfaces, and outstanding support. Unanet software helps manage people and projects for organizations including government contractors, consulting/services organizations, internal IT (Information Technology), and high-technology product companies. Unanet's suite includes resource management, opportunity/project management, timesheets, expense reports and collaboration. Unanet 100% web-based software is available either as client-installed software, or On Demand Software (Software As A Service). http://www.unanet.com.
###