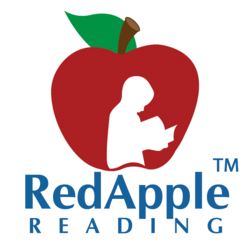 This is why I am doing it—for the children and their families.
Beaumont, CA (PRWEB) October 19, 2012
When fifth grade teacher Tammy Bennecke noticed many students in her class struggling with fundamental reading skills, she decided she had to do something about it. Her inspiration gave birth to Red Apple Reading, an interactive, video and game-based tutorial system that works by engaging (and encouraging) young readers using wholesome, fun animals to guide children through lessons on alphabet letter identification and sounds, phonics skills, sight words, and word families.
"I wanted to create an instructional program that could fill in the gaps many children have in their learning," Bennecke said. "Re-teaching and practice are necessary for struggling students, and as a fifth-grade teacher, I simply didn't have time to go back and teach first-grade reading skills."
Within the first phase of Red Apple Reading's testing, Bennecke quickly received inspiring feedback from parents of youngsters whose comprehension and reading skills benefited greatly from the program. One elated mother even shared with Bennecke that the program kept her daughter from being held back from moving into the first grade.
After finalizing Red Apple Reading's "Learning to Read Level A" programming, it was clear to Bennecke that the program had great potential to help early elementary aged students grasp the critical early literacy skills so crucial to long-running literacy success. Now, Bennecke is working to expand Red Apple Reading so that it can cover all levels of early education, from pre-kindergarten to third grade. From there, Bennecke has her sights set on Red Apple programs for spelling, grammar—even math.
Bennecke knows that Red Apple Reading has a long path of development in store. Still, she says she draws ongoing energy from the many young readers she is helping, and the many happy parents who find happiness as their children find success—not frustration—while conquering beginning reading skills and comprehension.
"This is why I am doing it—for the children and their families," Bennecke said.
About Red Apple Reading:
Red Apple Reading is a Montana company founded in 2011 by educator Tammy Bennecke, with offices in Southern California. The program has quickly excelled from its development phase of "Level A, " now available for sale on their website, to a development of programs for pre-kindergarten through third grade reading students. Red Apple Reading plans to expand into other subject areas as the company's growth continues. Find out more about Red Apple Reading at http://www.RedAppleReading.com.