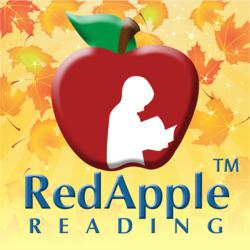 We believe in the ability of our reading program to help improve children's reading skills....
Beaumont, CA (PRWEB) October 30, 2012
Since its creation in early 2011, Red Apple Reading has found fans across the early learning spectrum, including parents, teachers, and, best of all—students. Now, the online reading tutorial application is offering even more! The program's website has new, easy-to-navigate programming, as well as free tools including an overview video outlining the program. More freebies on the site allow those interested in the program to sample tutorials to get a feel for what Red Apple Reading can do to help struggling readers.
The changes are a continuation of the goal of Red Apple Reading, founded by former educator Tammy Bennecke. Saddened by watching students struggle with rudimentary reading skills, Bennecke went to work, creating the engaging, interactive program to help increase proficiency essential to young learners. Bennecke says the recent changes to the program and its website not only increase the ease of its use, but also offer a larger free sampling or lessons for those curious about Red Apple Reading.
"The website is fun to use and easier to navigate; but we also wanted to feature more lessons that are free to sample," Bennecke said. "We believe in the ability of our reading program to help improve children's reading skills, so it was important for us to know that families can get a good sense of how it works without obligation."
The online program's instruction is clear and direct, and promotes participation and interactivity. Red Apple Reading uses a wide array of techniques to engage and encourage users, including animated instruction, games, and characters that encourage and congratulate. At the same time, the program's users are gaining vital tools in the realms of alphabet and letter identification, phonics skills, sight words, and word families. Each lesson wraps up with a review and quiz, and offers a "progress report" emailed to parents and educators.
Aware of the hurdles teachers and school systems face to meet the individual and wide-ranging needs of young learners, Bennecke made sure the Red Apple Reading program was built to be both fun and effective.
"Some students just need that extra reading help early in their education," Bennecke said. "For those who 'slip through the system,' it can be a heart-breaking struggle later on; and with overcrowded classrooms, teachers don't always have the time to re-teach those skills."
With free sample lessons now available on the program's site, Bennecke hopes any parent searching for a way to help their young learner get a leg up on their learning skills will take the time to see if Red Apple Reading is right for their child.
About Red Apple Reading:
Red Apple Reading is a Montana company founded in 2011 by educator Tammy Bennecke, with offices in Southern California. The program has quickly excelled from its development phase of "Level A," now available for sale on their website, to development of programs for pre-kindergarten through third-grade reading students. Red Apple Reading plans to expand into other subject areas as the company's growth continues. Find out more about Red Apple Reading at http://www.RedAppleReading.com.