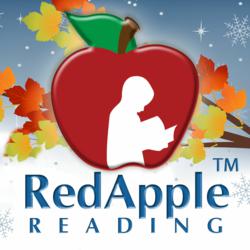 Youngsters will now have expanded access to Red Apple Reading.
Beaumont, CA (PRWEB) December 05, 2012
Tammy Bennecke, who spent years in the classroom as both an elementary and reading intervention teacher, was no stranger to the array of learners in her classroom. Her heart went out to those who fell behind their classmates, simply because they had not gained the reading proficiency of their peers. Bennecke knew that, while one student may gain reading proficiency quickly, others had more difficulty grasping the early concepts of language literacy.
Bennecke's solution was the creation of Red Apple Reading, an interactive online reading system, created with easy use and widespread access in mind. From the desktop to the laptop to the tablet, Red Apple Reading is breaking new ground, and rising to the top of educational assistance software on the market today.
Red Apple Reading is easy to access—all users need is an Internet connection—and no download or DVD is required. The program can be accessed on any device, allowing youngsters the opportunity to log in and work on lessons anytime, anywhere: in the car, at grandma and grandpa's house, or even between soccer games.
Now, the program is even easier to access. Red Apple Reading has announced their program is now compatible with 2 free iTunes apps, "iSwifter" and "Rover," that work by allowing iPad and other Apple devices to stream Red Apple Reading's Flash content and other tools simultaneously. What's more, these apps ensure that youngsters using the Wi-Fi connection to access Red Apple Reading's online tutoring are protected by the Children's Internet Protection Act (CIPA), giving parents peace of mind.
With increased on-the-go access now available to Apple users, Bennecke is happy to know youngsters will have expanded access to her program. The result, Bennecke hopes, is a larger amount of early learners who gain a foothold in essential reading skills available through Red Apple Reading.
"I've seen firsthand the relief and joy a parent feels once their child goes from a struggling reader to a lover of books," Bennecke said. "To be a part of that, to help kids on their path to successful reading… that makes me very happy."
About Red Apple Reading:
Red Apple Reading is a Montana company founded in 2011 by educator Tammy Bennecke, with offices in Southern California. The program is expanding from its development phase ("Level A"), now available for sale on their website, to programs that will soon be available for the full range of pre-kindergarten through third grade reading students. Red Apple Reading plans to expand into other subject areas as the company's growth continues. Learn More About Red Apple Reading