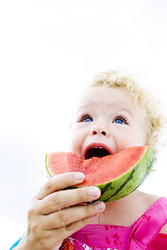 ...they turned out so beautiful! Thank you so much!
Naples, FL (PRWEB) September 23, 2009
Reddaisy Photography, an on-location portrait company, is now offering custom photo album design along with various framing options to those looking for a Naples photographer. This new product launch is in addition to their offering prints at competitive prices and photo sessions that are personal and relaxed.
Photographer Pocahontas Fauss said of her business, "Get a portrait session that will rock your socks off." Her comfortable attitude reflects her photography capturing the real person in their best light. She recently photographed pitcher Jonathan Papelbon and his family. His wife, Ashlee commented on their photographs, "...they turned out so beautiful! Thank you so much!"
The launch of the new product line follows a very productive year for Reddaisy Photography. It has expanded all the way to Captiva, including Sanibel photography, down to Marco Island. This on location photography company has concentrated on children and newborn photography. Up to 80% of their business has come from this demographic. Photographer Pocahontas Fauss's work with the children of Southwest Florida has given her added insight on how to get the best out of her subjects. Pocahontas added, "Each child can become a symbol of playfulness and hope for things to come in a photograph."
The framing and album design options are available through contacting Pocahontas Fauss through her website, http://www.reddaisyphoto.com. Her modern approach to photography inspired her choices in framing and album choices. The items have clean lines, and both are very sleek and durable.
About Reddaisy Photography:
Photographer Pocahontas Fauss has been in the Naples and Fort Myers area for several years now. Reddaisy Photography is an on location portrait company that does many different types of photography work including children's portraits, newborns, high school seniors, family, and event photography. She believes her photography sessions should tell a story in clients' galleries. She makes every effort to make that happen.
###