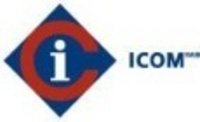 TORONTO (PRWEB) July 31, 2007
Much of that conventional wisdom is wrong, say ICOM Information & Communications marketing and consumer insight experts Peter Meyers and Steve Litt. Their assertion is based on redemption trends derived from a 20-year database ICOM built in the course of designing 6,300 targeted direct mail programs and issuing 425 million coupons to 28 million U.S. and Canadian households that voluntarily provide information about their purchasing preferences. ICOM's database uniquely differentiates redemption behavior between current, competitive and new users of products.
According to Meyers and Litt, these are the top ten myths about coupon redemption:
ICOM will provide additional in-depth analysis of coupon redemption trends, along with practical strategies to help marketers face the challenges presented by coupon clutter, in a free webinar to be hosted September 18, 2007 by Meyers and Litt. For more information or to register, visit http://www.i-com.com/top10myths (http://www.i-com.com/top10myths).
About ICOM: ICOM Information & Communications L.P., Toronto, is a full service provider of targeted list, data communication solutions and analytic services for the consumer packaged goods (CPG), over the counter (OTC), pharmaceutical, market research, and auto industries in North America, as well as the direct response sector in Canada. Recognized as a leader in targeted marketing solutions designed to enhance integrated marketing initiatives and drive return on investment, ICOM manages the largest permission-based direct response survey database in North America, providing its clients with superior customer insight and marketing results.