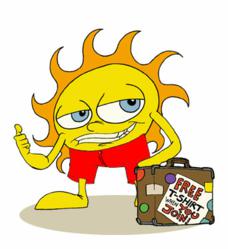 Rent My Vacation Home dot com has redesigned its website.
New York, New York (PRWEB) July 21, 2012
Rent My Vacation Home dot com ® with its redesigned website has moved up in rankings on all major search engines to number one. There are more than 800,000 sites linking to Rent My Vacation Home at this time. Now you can even make airline and travel plans with a live consultant on the site.
Rent My Vacation Home dot com ® has been on the Internet since 2001. With the newly designed website vacationers are able to make plans for their trip with directions from a live agent and even air flight to their destination vacation home.
The site features a newly designed commercial that explains what Rent My Vacation Home dot com ® is. The commercial is cleverly done lasting a little more than 60 seconds. The newly designed website makes it easy for vacationers and homeowners to find each other in a professional setting.
The homes that are listed with Rent My Vacation Home dot com ® have been cleared with the new address verification system technology. This technology makes sure that the homeowner has a credit card on file with the address and name verified that we match to the home.
Rent My Vacation Home dot com is becoming one of the leaders in the vacation home rental industry with its new technology and website. They now have number one rankings with Google, Yahoo, Bing and Facebook.
The network Rent My Vacation Home dot com ® consists of 83 websites that are all connected by a network hub. This enables homeowners and vacationers to search all of the sites with one click of the mouse.
The system works so well that Rent My Vacation Home dot com® is now having a special where you can list your vacation home for rent for 30 days free. After the trial ends the charge is only $16 a month with no contract and homeowners can cancel at any time on line.
Vacationers are able to rent homes directly from the owners and save.
Vacationers can use their credit card get insurance and book the room the same as they would a hotel or motel.
Over 30 million people each year visit the Rent My Vacation Home dot com ® website. Some of the key features include bidding on vacation homes, e-mailing vacation homeowners, calling vacation homeowners and booking the rooms directly with their credit card. This saves the vacationer money and the homeowner no longer has to pay the middleman.
Vacation homeowners no longer have to spend thousands of dollars to advertise their vacation homes they can do it now for $16 a month. Vacationers no longer have to spend all their time on the net trying to find a vacation home of their dreams.
For more info go to http://www.rentmyvacationhome.com
800-699-7684
' By Jay Kalin "