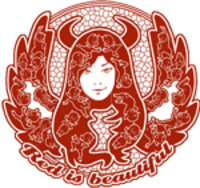 But in the meantime, we're just focused on redheads, no matter where they're from.
Ann Arbor, MI (PRWEB) January 24, 2008
Redhedd.com, a social network for redheads & redhead lovers based in Ann Arbor, Michigan, has seen a huge surge in UK & Canadian membership thanks to recent features in the Canadian, English, Irish, & Scottish media.
The site has over 2800 members since launching in May of 2007, and that number has been growing exponentially since word has spread worldwide as a result of dozens of recent International print, radio, & television appearances, all intrigued by the social network's tongue-in-cheek goal of pulling redheads out of possible extinction.
Last week, after an article featuring the site in the Toronto Star, Redhedd.com founder Steve Warrington was featured in on-air interviews with several Canadian Talk Radio Stations, as well as in a GlobalTV news story. The site was also featured in a story that aired on MTV Canada, when red-haired MTV video jockey Jessi Cruickshank became a member of Redhedd.com on-air.
This was soon followed by a story about the site in the Scotland Sunday-Times, which again spurred a rash of radio interviews on the BBC and Radio Ireland, followed by an appearance on GMTV, a UK morning news program with over 6 million viewers.
But while Redhedd has been garnering international attention, the site remains largely unrecognized by the American media. "It's a little strange" Warrington says of the lack of media attention closer to home. "It's like they say about being 'Big in Japan.'"
While the concentration of redheads may be as high as 13% of the population in Scotland, the 2% of the population that they comprise here in the U.S. still adds up to a greater number. But while that volume has converted into a larger number of U.S. signups so far, it has yet to translate into press attention.
But borders make little difference to Redhedd.com. "We're waiting for the story to break here in the U.S." Warrington says. "But in the meantime, we're just focused on redheads, no matter where they're from."
###