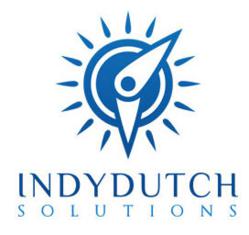 rediPortal was effortless to implement and we hardly have to administer it
Lake Forest, CA (PRWEB) March 22, 2012
IndyDutch Solutions, an SAP Business One consulting and software development organization, recently announced the launch of rediPortal, an SAP Business One customer portal solution, now available for demo at http://www.rediportal.com. After just one week of implementation, rediPortal enables SAP Business One users to provide extraordinary customer service, while alleviating work from their customer service department.
With an ever increasing demand for companies to distinguish themselves from the competition, there is no room for anything less than the very best in customer service. A simple and efficient solution for improving customer service for SAP Business One users is to add a secure, online customer portal where customers are able to access their transactional information and submit inquiries around the clock. Now with multiple language functionality, rediPortal is revolutionizing customer service for SAP Business One users around the world.
rediPortal-Customer Access to Account History
Through a secure customer login, customers are able to access all of the data related to their account, such as order status, shipment information, invoices, payments, credit memos and account summaries, including an option to print PDF copies of their documents just as they appear in SAP Business One.
rediPortal-Contextualized Customer Inquiry
Quick and easy customer inquiry, rediPortal enables customers to make contextualized inquiries about any transaction directly from the customer portal without picking up the phone.
rediPortal - Advanced Search Function
Empower customers with the power of rediPortal advanced search. rediPortal advanced search gives customers the ability to search the portal for any information on their account and quickly displays all transactions related to that search.
rediPortal-Tablets and Smart Phone Optimized
Give customers the ability to access their secure customer portal from any location on any device. rediPortal interface is fully optimized for use on tablets and smart phones, providing customers the same functionality as their desktop browser.
rediPortal-Flexible, User-Friendly Interface
The flexible architecture allows companies to match the portal to their company branding and colors. The intuitive user-friendly interface simplifies and improves the usability of the portal for end customers.
For more information about rediPortal, call IndyDutch solutions at 1 (800) 385-5814 or visit us at http://www.rediportal.com
About IndyDutch Solutions
IndyDutch Solutions improves and expedites small business processes by specializing in software consulting and software development for SAP Business One. The IndyDutch Solutions team has been working with SAP Business One since the time SAP Business One was launched. IndyDutch specializes in SAP Business One implementation and optimization, offers several SAP Business One Add-on solutions, and is well-known for their honesty, integrity, and commitment to delivering value in the SAP Business One customer community.
To learn more about IndyDutch, visit http://www.indydutch.com