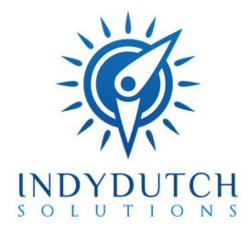 rediSend is incredibly robust and feature rich. Our return on investment came within ten days of installing the software.
-Darrin McLaughlin
IT Manager, Richardson
Lake Forest, CA (PRWEB) March 29, 2012
IndyDutch Solutions, an SAP Business One consulting and software development organization, is now offering a special promotional price for rediSend, an SAP Business One Document Delivery Solution, available for trial download at http://www.redisend.com. rediSend fully integrates with SAP Business One and saves SAP Business One users time and money through several options for automated document delivery and document archiving. Rather than spending time sending individual documents and reports to customers, rediSend securely automates all options of document delivery straight from SAP Business One, freeing up time for users to perform more integral tasks.
rediSend has been designed for quick deployment in just a matter of hours and has a return on investment (ROI) in as little as two weeks once implemented. This SAP Business One Add-on solution is feature-rich with multiple delivery and archiving options, including the ability to email a batch of documents in just one click, add personalized messages to delivered documents, and utilize the multiple language support feature. rediSend provides significant value for any company that is currently using SAP Business One by simplifying business processes and improving efficiency for SAP Business One users.
rediSend-Individual Business Partner Preferences
Through the utilization of rediSend, users are able to set document delivery preferences for each of their business partners and each corresponding document. Using the document delivery preferences of rediSend, all documents are automatically delivered, sending the right documents, in the right format, using the right delivery method. In addition to automated document delivery, rediSend is also able to automatically generate and send query reports to business partners on a scheduled basis.
rediSend-Paperless, Eco-Friendly Solution
With rediSend, SAP Business One users are able to go completely paperless, securely archiving documents and automatically sending documents and reports electronically, all from within SAP Business One. By using rediSend, not only will companies save money on printing and mailing costs, but they will also reduce their carbon footprint by drastically cutting back on their use of paper.
rediSend-Sync Outlook with SAP Business One
rediSend integrates SAP Business One with Microsoft Outlook, capable of sending all outgoing SAP Business One documents through Outlook while also allowing users to synchronize incoming emails and attachments as activity inside of SAP Business One. rediSend is also able to attach PDFs and other files to all outgoing SAP documents.
To learn more about rediSend, an SAP Business One Document Delivery solution, call +1 (800) 385-5814 or email info(at)indydutch(dot)com
To view a demo of rediSend, visit rediSend demo
About IndyDutch Solutions
IndyDutch Solutions improves and expedites small business processes by specializing in software consulting and software development for SAP Business One. The IndyDutch Solutions team has been working with SAP Business One since the time SAP Business One was launched. IndyDutch specializes in SAP Business One implementation and optimization, offers several SAP Business One Add-on solutions, and is well-known for their honesty, integrity, and commitment to delivering value in the SAP Business One customer community.
To learn more about IndyDutch, visit http://www.indydutch.com