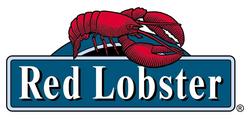 The Next Food Network Star
Orlando, FL (Vocus) July 31, 2009
Red Lobster Senior Executive Chef Michael LaDuke and Food Network's panel of judges selected Jeffrey Saad as the episode winner of The Next Food Network Star's July 19th program.
With the win, Saad, of Los Angeles, Calif., earned the distinction of having his winning wood-grilled fresh fish with spicy soy broth entrée featured on the "Today's Fresh Fish" menu at 690 Red Lobsters across North America.
In the Food Network episode, contestants were challenged by Chef LaDuke, Iron Chef Michael Symon and Bobby Flay to develop a unique wood-fire grilled recipe using fresh fish species served at Red Lobster. The challenge focused on the finalists' ability to develop a dish using wood-fire grilling methods just like those used by Red Lobster's certified Grill Masters everyday in its restaurants nationwide.
"Jeffrey's dish was particularly impressive because it used bold flavors to enhance the delicious, natural flavor of wood-fire grilled fresh fish, without overwhelming it," said Chef LaDuke. "It's an innovative, fresh dish that I'm sure our guests will love."
Last fall, Red Lobster installed wood-fire grills in all its restaurants, created eight new wood-fire grilled items for its menu and certified 3,500 Grill Masters in the art of wood-fire grilling. In 2008, it received national attention for its award-winning Today's Fresh Fish initiative, which offers guests five to eight fresh fish species each day at every restaurant across North America.
To watch behind-the-scenes video from "The Next Food Network Star" Episode 7, learn more about Chef LaDuke's experience as a guest judge and see a video demonstration of Saad's winning recipe, visit http://www.redlobster.com.
ABOUT RED LOBSTER
Red Lobster is the world's largest casual dining seafood restaurant, with 690 locations delivering fresh experiences across North America. Certified Grill Masters ensure delicious seafood is prepared with culinary expertise on wood-fire grills recently added to every restaurant. Recently, Zagat recognized Red Lobster for "Best Seafood," while Men's Health magazine named Red Lobster the "Best Sit-Down Chain Restaurant in America." For more information, visit http://www.redlobster.com.
Contact:
Mark Jaronski
(407) 245-4391
###