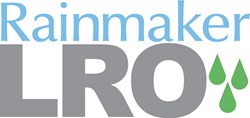 It was the flexibility, integration and the Rainmaker LRO team that sold us. From the beginning, everything promised was delivered. It is a big deal to have a sense of trust and comfort with your industry partners.
ATLANTA, GA (PRWEB) June 18, 2013
The Rainmaker Group, the leading provider of pricing, revenue management and profit optimization solutions to the multifamily and gaming/hospitality industries, today announces a portfolio-wide rollout of its Rainmaker LRO™ revenue management system with RedPeak Properties, a full-service apartment developer headquartered in Denver, Colo. RedPeak's launch of Rainmaker LRO in January 2013 was the firm's first adoption of an optimized, software-based pricing system, and, in less than six months, the company is impressed with their results.
"RedPeak is a prime example of how a software-based revenue management system can provide optimized pricing practices for any multifamily owner regardless of portfolio size or asset mix," said Andrew Rains, president of Rainmaker LRO. "Though they are a small owner with communities ranging from boutique-style to high-rise luxury, Rainmaker LRO allows them to be nimble in their revenue management strategies and offers the flexibility to adjust the system to best suit the needs of any of their properties. At Rainmaker LRO, our end goal is to provide any owner/operator the capacity to improve revenue through strategic and mathematically-driven pricing, and we are thrilled RedPeak is experiencing that."
With a goal of eliminating emotion from the pricing process, RedPeak executives were still initially skeptical about how software-based pricing would work for their portfolio. The company completed extensive due diligence of the industry's various pricing platforms and ultimately selected Rainmaker LRO as its revenue management partner. "It was the flexibility, integration and the Rainmaker LRO team that sold us," said Joanna Pulido, portfolio manager for RedPeak. "From the beginning, everything promised was delivered. It is a big deal to have a sense of trust and comfort with your industry partners."
LRO system flexibility enabled RedPeak to ramp up their pricing practices and garner buy-in from on-site leasing professionals. For example, the company recently had five two-bedroom units become available in one of its ultra-luxury communities, and management was hesitant about the best way to price the units. "We have great managers at our properties who are smart and understand pricing, but no one arbitrarily says 'I think I am going to raise rents $50 today,'" Pulido said. "Using LRO to strategically determine price, we were able to rent out four of the five two-bedroom units at an average increase of $240 within a week of them coming available." Since LRO revenue management uses actual traffic instead of relying solely on expected leases to forecast demand, RedPeak was able to let go of what they had historically considered 'market rent.'
As the only revenue management platform integrated with the top five property management systems, Rainmaker LRO delivers the seamless and real-time pricing capabilities RedPeak was seeking. Pulido and team can quickly and easily push rents via the LRO dashboard and have that information disseminated directly to the company's property management software and community websites. "Since it all happens very quickly, we are better prepared to react to the market if needed," she said.
Rainmaker LRO™ is the leading multifamily lease rate optimization solution used to maximize revenue from apartment leases. The system calculates optimized pricing based on multiple factors that influence rate setting, including traffic and lease duration, move-in dates, competitive affects and other metrics. The system also produces enterprise-wide demand forecasts by measuring and analyzing historical and current market metrics and performing calculations necessary for occupancy predictions that are dynamically updated as market conditions change.
About Rainmaker
The Rainmaker Group is the market leader in profit optimization solutions for the Multifamily Housing and Gaming & Hospitality industries. Rainmaker software, coupled with professional business consulting services, enables multifamily housing operators to maximize revenue from apartment leases and helps operators of casino hotels and other hospitality enterprises secure the most valuable customers to increase their profitability. Rainmaker is a Microsoft Gold Certified Partner and leverages cutting-edge research in order to bring customers the most sophisticated solutions to their revenue management challenges. Adopted by industry leaders and niche players alike, Rainmaker solutions provide clients a strategic advantage in achieving the highest profitability from their assets. Multifamily housing clients include leaders such as AvalonBay Communities, Equity Residential, Gables Residential, Post Properties, Mid-America Apartment Communities and more. Gaming/Hospitality clients include leading casino/hotel organizations such as Atlantis The Palm Dubai, Caesars Entertainment, MGM Resorts International, Omni Hotels & Resorts, Wynn Las Vegas and many others. Headquartered in northern Atlanta, GA, Rainmaker is an innovator and thought leader in the highly specialized revenue optimization field. For two consecutive years, Inc. magazine ranked Rainmaker among America's top 5,000 fastest-growing, privately held companies. For more information, visit http://www.LetItRain.com.
About RedPeak Properties
RedPeak Properties is a full-service apartment owner, operator, developer and acquirer with an exclusive focus on Denver and Colorado's Front Range. The company continually upgrades the value of its portfolio through the thoughtful development, redevelopment and repositioning of its assets. RedPeak strives to provide distinctive, highly amenitized residences close to key employment centers, public transportation and entertainment districts. RedPeak Properties' portfolio is comprised of more than 2,000 units located in Capitol Hill, Cherry Creek, City Park, Downtown Denver, Greenwood Village, Littleton, Northwest Denver, Thornton and Washington Park. Complete company information can be found at http://www.RedPeak.com.