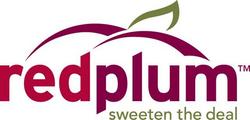 Livonia, Mich. (Vocus) May 6, 2010
Redplum.com, one of the fastest growing online coupon, value lifestyle sites and a leading provider of deals and savings on brands consumers want most, announced today that Diva Toolbox Radio: Viva la Value, featuring Lisa Reynolds, RedPlum's Mom Saver-in-chief, will host its next show on Thursday, May 6 at 3 p.m. ET on Diva Toolbox Radio, an online radio show. During this month's show, Reynolds will be joined by Jenna Higgins, event planner and author of multiple books on budget party planning, who will discuss fun and inexpensive ways to host parties and entertain guests. Reynolds will also be joined by Supermarket Guru® Phil Lempert, a nationally recognized consumer analyst, for his top five food reviews of the month, and Kate Arcieri, a lifestyle expert, and Editorial Director at redplum.com.
Higgins, a Bellevue, Washington-based planner, thrives on planning budget-friendly events. As a mother of two, she has quite a few birthday bashes under her belt. She keeps projects within budget, and ahead of time frames and loves to work on large project ideas from inception to completion.
A few tips Higgins offers:

Visit dollar stores or discount chains. These are certainly quick, easy places to peruse anything from plastic cutlery to trinkets for the kids, and wonderful locations for an event planners' back pocket. They're also great for inexpensive glass vases for flower arrangements.
Think ice-breaker games. These don't cost much to pull together and serve as a wonderful way to help engage all audiences. They also keep the crowd moving and mingling; two traits to any good party.
Plan "action activities." Having a few things planned to help entertain your guests will guarantee they feel relaxed and that the party moves. Pulling together a simple puzzle table is fun. Get a puzzle going, possibly with the boarder already done, is an inexpensive or possibly free way to provide something fun to do. You can also break out the outdoor games, like bocce ball, ladder ball and bean bag toss. Old-time games are also a fun way to engage kids, such as Connect Four or Twister. Whatever you have on hand, or can pick up at a yard sale will work; dust it off and put it to good use. Guests will love a flash-back bash.
Viva la Value helps listeners achieve a value lifestyle that's easy and enjoyable through practical savings tips, coupons and coupon codes. Segments air the first Thursday of each month at 3 p.m. ET. Shows will be archived on the site for later access. For more information, please visit http://www.divatoolbox.com/diva-toolbox-radio-/hosts/1988-lisa-reynolds-viva-la-value.html or http://www.redplum.com/vivalavalue.
Reynolds is a busy working mom who lives and breathes the savings-oriented lifestyle she talks about on her radio show. When she's not at work, Reynolds is cheering for her sons at flag football games, hosting dinner gatherings with friends and family, and actively participating in her church community. She is also an avid cook with a philosophy of keeping it simple – less than five ingredients or meals in less than 30 minutes. She lives with her husband and two sons in Northville, Michigan. Reynolds is frequently quoted in newspaper, magazine and blog articles, and has been featured in Better Homes & Gardens, Forbes, Family Circle, 24/7 Moms Blog and more.
About RedPlum
RedPlum brings consumers relevant offers and good deals on the brands they want most to best stretch their budgets. We deliver deals on a weekly basis to over 100 million shoppers in the mailbox, in the newspaper, in-store and online. At redplum.com, you will find one of the largest collections of printable coupons, coupon codes and savings tips along with the best deals and the sweetest coupons plus trends, tips and inside information on what to wear, buy and do right now. RedPlum is the consumer brand of Valassis, a Michigan-based company that has been delivering savings and value for 40 years. Building upon our wish to help American families, we empower the public to take part in the effort to help safely recover missing children through our America's Looking For Its Missing Children® program, which appears on our RedPlum products. For more information, visit http://www.redplum.com. To learn about advertising opportunities with RedPlum, please call 1-800-437-0479.
Media Contact:
Mary Broaddus
Director, Investor Relations and Corporate Communications
734-591-7375
broaddusm(at)valassis(dot)com
###