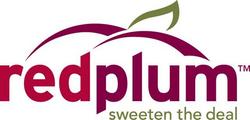 Livonia, Mich. (Vocus) May 1, 2010
Redplum.com, one of the fastest growing online coupon sites and a leading provider of deals and savings on brands consumers want most, is offering meaningful gift and entertaining ideas for Mother's Day on Sunday, May 9 – all with your budget in mind. While consumers are expected to spend $14.6 billion on gifts for mom this year, families are still looking for sentimental and inexpensive ways to show mom they care. On redplum.com they're offering free printable IOUs, brunch recipe ideas, 100 savings tips told to them by moms themselves and coupon codes for gifts.
Visit redplum.com for a coupon code to get mom pampered for free with a mini spa experience at Aveda. The experience includes a free five-minute stress-relieving neck and shoulder massage; a free Stress-Relieving Hand Ritual; a free cup of Aveda's Comforting Tea; a free sample of Aveda Hand Relief cream; and more. Click here to get this free deal: http://www.redplum.com/pages/SweetFinds.aspx#moresweetfinds.
Readers can also visit http://www.redplum.com/whatmomsaid to clip IOUs and give to mom for some of the best things in life—unchallenged movie choices, interior car cleaning by the kids, laundry that meets her specifications and more. The free printable coupons contain 18 IOUs, plus a number of blank coupons to let gift givers get creative with their own ideas. Sample coupons include: three fight-free "because I said so" moments; four complete dish clearings at meals of mom's choosing; one CD full of her favorite music; and more.
The IOUs make a nice supplemental gift if you're planning to purchase something for mom. At redplum.com, we believe you should never pay full price for anything. Check out coupon codes for flowers, candy and more, including:

Buy one, get one for 50% off code at Perfumania.com;
40% off Autofill photo books at Kodakgallery.com;
10% off at FragranceX and free shipping;
$10 off a $50 purchase at JCPenney;
$5 off your $50 order at Target.com;
Percentages off at TeleFlora.com and FromYouFlowers.com; and more.
And of course redplum.com always has the best printable coupons for everything you need—Mother's Day and every day. Think about pampering mom, for instance, with indulgences from L'Oreal with printable coupons worth up to $4 off moisturizer, cosmetics and hair products to make her day. The site will also feature SweetFinds mentioning all the great freebies and deals moms can grab on Mother's Day.
Now that the gifts are out of the way, we also have ideas on this page about what to do for food. According to a recent survey by the National Retail Federation, nearly 52% of respondents said they will treat mom to brunch or dinner this year for her special day. Why not make it even more memorable by making the brunch at home? Be sure to check out our easy recipe ideas that are sure to please mom and that don't cost a fortune at http://www.redplum.com/whatmomsaid.
Since Mother's Day is all about recognizing everything that moms give to those they love throughout the year, redplum.com is paying homage this Mother's Day to all the tips and tricks our moms taught us about saving. Featured on this special page are 100 Things My Mom Told Me About Saving, including:

Always remember, the price of an item is merely a suggestion. The actual price is only what YOU are willing to spend on it;
Understand the difference between an expense and an investment; an expense just costs money, an investment costs money and makes money;
Take care of the pennies and the pounds will take care of themselves;
Before you make a big purchase…..sleep on it;
Buy a programmable thermostat and wear a sweater;
Beware of little expenses; a small leak will sink a great ship;
Never carry your keys in your coat pocket. It will make them wear out before the coat does; and much more.
This Mother's Day, remember what mom taught you and make your Mother's Day purchase a savvy one.
About RedPlum
RedPlum brings consumers relevant offers and good deals on the brands they want most to best stretch their budgets. We deliver deals on a weekly basis to over 100 million shoppers in the mailbox, in the newspaper, in-store and online. At redplum.com, you will find one of the largest collections of printable coupons, coupon codes and savings tips along with the best deals and the sweetest coupons plus trends, tips and inside information on what to wear, buy and do right now. RedPlum is the consumer brand of Valassis, a Michigan-based company that has been delivering savings and value for 40 years. Building upon our wish to help American families, we empower the public to take part in the effort to help safely recover missing children through our America's Looking For Its Missing Children® program, which appears on our RedPlum products. For more information, visit http://www.redplum.com. To learn about advertising opportunities with RedPlum, please call 1-800-437-0479.
Media Contact:
Mary Broaddus
Director, Investor Relations and Corporate Communications
734-591-7375
broaddusm(at)valassis(dot)com
###