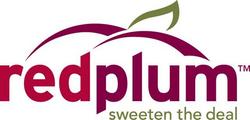 Shoppers now have a keen eye on value that is here to stay even if it means waiting just a little longer to buy that 'perfect sweater.
Livonia, MI (Vocus) July 26, 2010
Redplum.com, one of the fastest growing online coupon, value lifestyle sites and a leading provider of deals and savings on brands consumers want most, announced today results of a recent savings style survey on its site that indicates an overwhelming number of shoppers would walk away from the "perfect sweater" if it was not on sale. This insight provides a glimpse into today's shopper, what motivates her and the lengths she will go to get a good deal. The savings personality survey attracted 13,000 participants from across the country.
When it comes to the "perfect sweater," surprisingly:

91% of respondents said they would not buy it if it wasn't on sale;
73% would come back later during a sale with a store coupon; and,
19% would go to the sale racks instead.
According to the survey, stay-at-home moms are significantly more likely than working moms to say they will buy it now; while significantly more working moms say that they will come back when it's on sale with a coupon. Perhaps stay-at-home moms have kids in tow and are then more apt to make the purchase for that "perfect" item while they can.
"Shoppers now have a keen eye on value that is here to stay even if it means waiting just a little longer to buy that 'perfect sweater,'" said Lisa Reynolds, RedPlum's Mom Saver-in-Chief. "Today's shopper is focused on getting the best deals for her family and living the value lifestyle, which is what RedPlum™ is all about."
In total, 85% of the respondents said that when it comes to saving money, they can best be described as "sly savers," who always get more for less, or "chasing after deals." In today's world, where value is king, only 15% of respondents to the survey on lifestyle and savings website http://www.redplum.com said they wouldn't jump through hoops to save money. Generally, stay-at-home moms are more likely to agree that they are sly savers or chasing after deals. Fifty percent of all respondents said they feel "victorious" when they get a good deal and save.
Today's value-conscious shopper is saving significant amounts of money on groceries by using coupons. In fact, 79% said they are saving enough to buy themselves a glass of wine or a fine bottle of champagne each week. Significantly more working moms with children under 18 years old are using coupons to save on groceries each week compared to stay-at-home moms; however, stay-at-home moms achieve a substantially higher savings.
Savvy savers can still visit http://www.redplum.com/mysavingsstyle to answer fun questions like how you feel when you get a good deal. At the end, you'll find out what kind of saver you are – one who loves the thrill of the hunt, one who goes to great lengths for a bargain or one who won't jump through hoops but still loves a great deal. Visitors also have the opportunity to refer friends and post results to Facebook.
In addition, get links for grocery coupons; information on how to sign up for redplum.com newsletters for hot deals right in your inbox; articles with savings tips and tricks to enhance your lifestyle; and information on Diva Toolbox: Viva La Value at http://www.redplum.com/vivalavalue, our monthly online radio show hosted by Lisa Reynolds.
About RedPlum
RedPlum brings consumers relevant offers and good deals on the brands they want most to best stretch their budgets. We deliver deals on a weekly basis to over 100 million shoppers in the mailbox, in the newspaper, in-store and online. At redplum.com, you will find one of the largest collections of printable coupons, coupon codes and savings tips along with the best deals and the sweetest coupons plus trends, tips and inside information on what to wear, buy and do right now. RedPlum is the consumer brand of Valassis, a Michigan-based company that has been delivering savings and value for 40 years. Building upon our wish to help American families, we empower the public to take part in the effort to help safely recover missing children through our America's Looking For Its Missing Children® program, which appears on our RedPlum products. For more information, visit http://www.redplum.com. To learn about advertising opportunities with RedPlum, please call 1-800-437-0479.
Media Contact:
Mary Broaddus
Director, Investor Relations and Corporate Communications
734-591-7375
###