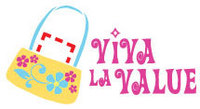 Livonia, Mich. (Vocus) November 1, 2010
RedPlum, a leading provider of deals and savings on brands consumers want most, announced today that Diva Toolbox Radio: Viva la Value, featuring Lisa Reynolds, RedPlum's Mom Saver-in-chief, will host its next show on Wednesday, Nov. 3 at 3 p.m. ET on Diva Toolbox Radio, an online radio show. During this month's show, Reynolds will be joined by Darla Jaros, author of "The Kitchen Assistant," who will discuss inexpensive, healthy meal ideas as well as Thanksgiving meals and appetizers on a budget. Reynolds will also be joined by Kate Arcieri, a lifestyle expert, and Editorial Director at redplum.com.
Jaros has a mission to bring timeless information back to generations that were raised on fast food and show them how easy it is to make meals with "staples" that are not only healthy, but easy on the wallet. She has always made most of her meals from scratch, which she discovered was much easier on her grocery budget and healthier than buying the smaller packages of ready-made foods, especially while raising three children as a single parent on one income.
A few tips Jaros will offer:

How to structure a meal plan around dinner, set a grocery amount and how to shop with a list;
How to store fresh produce, berries and fruits while they're plentiful and inexpensive, without canning;
How to pick staple foods to keep on-hand in the kitchen to make a something-out-of-nothing meals between paychecks;
How to make easy, healthy side dishes, delicious desserts, or tasty appetizers for your holiday meal and still stay within your budget; and
Tried and true kitchen tips and techniques to make your holiday cooking experience a successful one.
Viva la Value helps listeners achieve a value lifestyle that's easy and enjoyable through practical savings tips, coupons and coupon codes. Shows are archived on the site for later access. For more information, please visit http://www.divatoolbox.com/diva-toolbox-radio-/hosts/1988-lisa-reynolds-viva-la-value.html or http://www.redplum.com/vivalavalue.
Reynolds is a busy working mom who lives and breathes the savings-oriented lifestyle she talks about on her radio show. When she's not at work, Reynolds is cheering for her sons at football games, hosting dinner gatherings with friends and family, and actively participating in her church community. She is also an avid cook with a philosophy of keeping it simple – less than five ingredients or meals in less than 30 minutes. She lives with her husband and two sons in Northville, Michigan. Reynolds is frequently quoted in newspaper, magazine and blog articles, and has been featured in Better Homes & Gardens, Forbes, Family Circle, 24/7 Moms Blog and more.
Media Contact:
Mary Broaddus
Director, Investor Relations and Corporate Communications
734-591-7375
broaddusm(at)valassis(dot)com
# # #