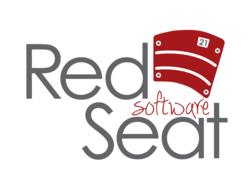 We are proud to be members of the Women's Business Council – Southwest
Grapevine, TX (PRWEB) December 31, 2012
Red Seat Software, a U.S. distributor of structural engineering software solutions from S-FRAME Software, Inc., has received national certification as a Women's Business Enterprise by the Women's Business Council - Southwest Certification Committee, a regional certifying partner of the Women's Business Enterprise National Council (WBENC).
Sherry Parady, Owner and Operations & Finance Director of Red Seat Software said, "We are proud to be members of the Women's Business Council – Southwest. We believe that certification plays a vital role in obtaining government contracts and in building strategic relationships with corporations and suppliers."
WBENC's national standard of certification implemented by the Women's Business Council - Southwest Certification Committee is a meticulous process including an in-depth review of the business and site inspection. The certification process is designed to confirm the business is at least 51% owned, operated and controlled by a woman or women.
By including women-owned businesses among their vendors, corporations and government agencies demonstrate their commitment to fostering diversity and the continued development of their supplier/vendor diversity programs.
About Red Seat Software
Red Seat Software is an independently owned software distributor based in Grapevine, TX. Red Seat is singularly focused on providing Structural Engineering Professionals software solutions that are easy to use, accurate, and able to add efficiency and value to structural engineering project workflows. Red Seat sells S-FRAME Software's entire line of structural engineering software products, which include, S-FRAME Analysis, S-STEEL Design, S-PAD Design, S-CONCRETE Design, S-LINE Design and S-CALC.
About WBENC
The Women's Business Enterprise National Council is the nation's largest third party certifier of businesses owned and operated by women in the United States. WBENC is a resource for the more than 700 US companies and government agencies that rely on WBENC's certification as an integral part of their supplier diversity programs. More information about WBENC can be found at wbenc.com.