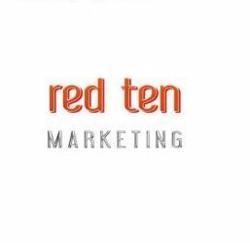 New York City, New York (PRWEB) June 11, 2013
Based in the heart of Manhattan, New York, Red Ten NYC celebrated on Sunday June 2nd 2013 in the Meat Packing District in aid of the company's successful first business year. The event had over 30 attendees and Red Ten NYC happily collected the tab for the afternoon as a big 'Thank You' to everyone who has consulted, supported, become a client and provided inspiration to the firm over the last year.
In the current economic climate, more and more businesses are looking to outsource their sales and marketing campaigns to companies like Red Ten NYC as budgets in this department are getting reduced. The firm's financial report for 3rd quarter reveals a 9% increase for outsourced sales and marketing services. Since Red Ten NYC launched in late May 2012, the firm has reported profits which has continued to grow month on month. This is a huge accomplishment to achieve such margins in the first business year, especially in today's tough economy.
About Red Ten NYC: http://www.redtennyc.com
Highlights of the Red Ten NYC's first year include the recent Networking event at the Grand Palladium Resort and Spa in Montego Bay, Jamaica. It was an Industry Rest and Relaxation weekend for those involved within direct marketing and related industries. Earlier this year, March was a very exciting month for the company, as their outstanding acquisition numbers allowed Red Ten NYC to expand their offices into new territories like Dallas, Texas. The opening of this new location in the South followed their success in the sales industry, which later led them on to taking on a new National telecommunication client. The firm attribute their continued growth within this industry as the reason for their success within the market. Red Ten NYC were pleased to reach their goal of a $2 million turnover, as well as promoting 6 assistant managers. The firm's high-end customer service and inspirational business culture have also been credited for their success.
Red Ten NYC are a progressive outsourced direct sales and marketing firm who provide a cost-effective route to market for their clients within the telecommunications and non-profit industries. The company are currently based in New York City and Dallas with an ambition to expand into new markets by the end of 2013.