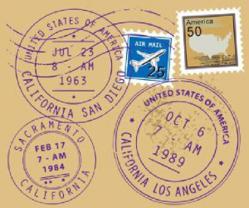 There are many ways that businesses can reduce their direct mail postage costs without sacrificing the quality of their mailings.
Wayne, NJ (PRWEB) August 23, 2012
The Ballantine Corporation, a New Jersey-based full-service direct mail company, has recently published a new blog post providing tips that businesses that use direct mail as part of their marketing strategy can employ to save money on their postage costs.
Direct mail has always been a valuable part of marketing strategies, but there's no doubt that continually rising postage costs have worried direct marketers. Ballantine's blog post outlines three savings categories that businesses of any type and size can use: list hygiene, direct mail weight & size, and reviewing available postage options.
For example, list hygiene, or the process of regularly reviewing and "cleaning" a contact database, can help to correct addresses, remove deceased contacts and duplicate entries, and update addresses for contacts that have recently moved. A streamlined list reduces printing and postage costs, and results in an increased ROI.
Another option is for companies to review the type of direct mail they are sending, and to consider mailer formats that have lower postage costs. For example, ensuring that mailers do not exceed the dimensions for letter size will result in lower postage costs versus flat size mailers.
Finally, companies should review the postal rates they are currently paying, and see what discount options are available to them. In addition to standard postage discounts, methods such as drop shipping mail to postal distribution centers, co-palleting and commingling can result in significant discounts.
"Many direct marketing budgets are shrinking or are stagnant, so every direct mail expense is coming under more scrutiny than ever," says Ryan Cote, Director of Marketing at Ballantine Corporation. "Fortunately, there are many ways that businesses can reduce their direct mail postage costs without sacrificing the quality of their mailings."
To read the blog post, and to learn more about The Ballantine Corporation, visit:
http://www.ballantine.com/reducing-your-direct-mail-postage-costs/
About The Ballantine Corporation:
The Ballantine Corporation is a family-owned and operated direct mail company that has been in business for more than 45 years. Their services include printing and mailing, creative services, variable digital printing, personalized URLs and QR codes. Ballantine also provides SEO and social media services through their digital division, Ballantine Digital. Learn more at http://www.ballantinedigital.com.