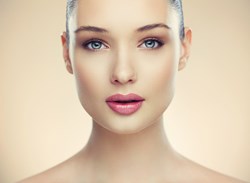 It is an incredibly cost-effective and convenient way to dramatically brighten, smooth and rejuvenate tissues around the eyes
Des Moines, IA (PRWEB) April 16, 2013
Men and women who are fed up with seeing puffy eyes, dark circles, or fine lines stare back at them whenever they to peer into a mirror, can now get the lasting relief and improvement they want with M&M Beauty and Wellness' new skin care product: Puffy Eyes Reducer.
Specially formulated with peptides and botanicals including: Cucumis Sativus (cucumber), Oenothera Biennis (evening primrose) root extract, and Camellia Sinensis (green tea) leaf extract, Puffy Eyes Reducer is a lightweight gel that soothes, moisturizes, refreshes and tones the delicate and sensitive eye area, and leaves it soft, refreshed and younger-looking.
Men and women who apply it morning and night after cleansing can look forward to a rapid and dramatic reduction in puffy eyes, dark circles under eyes, bags under eyes, and fine lines and wrinkles. They'll also experience a feeling of refreshed hydration around the eye area that they likely haven't enjoyed in years -- possibly even decades. Plus, they can leave Puffy Eyes Reducer in their refrigerator overnight for an enhanced cooling effect, and for an unforgettably refreshing way to start their day.
"While we'd all love a trip to the spa every week, unfortunately it's simply not an option for most people to spend thousands a dollars a year on skin care treatments to get rid of bags under eyes, dark circles, puffiness and more," commented Matt Lambi, head of product development at M&M Beauty and Wellness. "That's why our new Puffy Eyes Reducer is so remarkable! It's like having a spa in the comfort and privacy of home, and it's an incredibly cost-effective and convenient way to dramatically brighten, smooth and rejuvenate tissues around the eyes – which, as we all know, are the first to cry out for attention when we aren't getting enough sleep, when we're dealing with stress, when we aren't eating right, and when we're exposed to environmental elements like pollution, dryness, heat and cold."
Puffy Eyes Reducer, the new and innovative skin care solution formulated with peptides and botanicals to dramatically diminish the signs of stress and aging in the delicate eye area, is available now from Amazon.com at http://www.amazon.com/Best-Puffy-Eyes-Reducer/dp/B007U8E600.
For a limited time, each 5 oz. container of Puffy Eyes Reducer can be purchased for $26.95, which is 37% off the regular list price. All purchases are also eligible for Amazon.com's no-cost "Super Saver" shipping option.
About &M Beauty and Wellness, LLC
Headquartered in Iowa, M&M Beauty and Wellness, LLC delivers solutions that support health and well-being. All of the company's products are manufactured exclusively in US-based, FDA certified and inspected facilities.