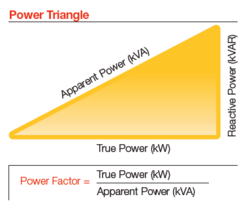 A business has to spend $0 dollars and has a net savings of hundreds or thousands of dollars per month. They don't say no to that!

-- Gary Wolff
(PRWEB) May 24, 2012
A class of devices that reduce electricity costs to businesses of all sizes is not necessarily new technology, but there is a new and strong interest in such devices in the business sector.
Freedomfflow LLC, a company organizing a large team of home based business representatives, has focused its attention recently on providing energy solutions for businesses, small and large. Owner Gary Wolff notes, "We are marketing a product that is offered on a rental basis, in addition to the industry standard purchase or lease options, so there is no out of pocket cost to the business. Furthermore, there is a guaranteed minimum 8% net savings on electricity costs, with average savings around 12%".
These products reduce electricity costs in a couple of ways. First, they store, flatten, and release electricity as it comes into the premise. This alone can reduce waste by as much as 25%. That is because according to the U.S. Department of Energy as much as 25% of the electricity that spins a meter is actually unusable, so its paid for, but it doesn't power any equipment.
Second, this technology raises the power factor for a business. The power factor is a measurement that power companies use to essentially penalize a company by charging them more money.
The higher the power factor, the less costly it is for a utility to deliver electricity to a facility. If a power factor gets too low, a company is charged more to offset the inefficiency which raises the cost to the utility company.
Mr. Wolff explains his enthusiasm for marketing this technology: "Our slogan these days is 'Whose got it better than us? Nobody!' We feel this way because we can offer a green solution to a business that gives them a guaranteed result. It has no out of pocket cost to them and they are cash flow positive from month one because the savings they will realize exceeds the rental cost for the device. There is no reason for a business to say 'no' to this solution".
Freedomfflow LLC can provide a free, no obligation proposal on savings. Testimonials and case studies are available.
Contact information above or phone (650) 241-8594 between 8am - 6pm PST